New report sheds light on food poverty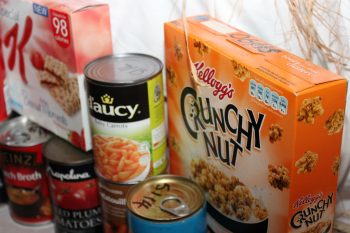 A report from the Church Urban Fund, titled Ingredients for Action: Understanding and Responding to Food Poverty, looks into household food insecurity in Britain in terms of hunger, anxiety, isolation, and money.
For example, it finds that 1 in 20 British adults have gone without meals because they are unable to afford food, while only 43% share a meal with friends or family at least once a month.
The report concludes that food poverty is not an issue that can be resolved by charities, faith groups and community groups alone, but that it needs a collaborative and concerted response across all sectors of society including government, employers and civil society.
Find out more at www.cuf.org.uk