Celebrating and championing cross-sector working!
Faith in Partnership Week
11th – 15th September—a week to celebrate cross-sector work taking place in the UK at a local and national level and to encourage its expansion.
Inclusive social prescribing
This new report, part of our VCSE Health & Wellbeing Alliance work, highlights VCFSE organisations' ideas on what inclusive social prescribing should look like and the challenges they face alongside the health system in making this a reality.
Keeping the Faith 2.0
This new report builds on 2020's Keeping the Faith report, looking at the extent to which COVID-19 has changed the nature of partnership working between faith groups and local authorities, and what this means for post-pandemic Britain.
The Faith Covenant: What, Why, How
This document is a primer for anyone (whether in a local authority or a faith organisation) interested in the Faith Covenant—a set of principles for joint working between faith communities and local authorities. It contains case studies, top tips, core principles, and first steps on the journey to signing.
First In, Last Out
This new report, commissioned by NHS England, looks at how faith groups supported and partnered with NHS services during the pandemic, and what this means for the future of health and care partnerships.
FaithAction – Faith—too significant to ignore!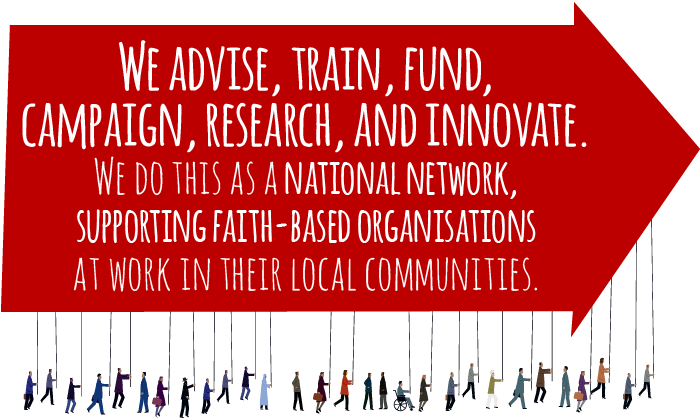 Working in partnership with: