Three new reports on partnership working between faith and local government.
Keeping the Faith 2.0
This new report builds on 2020's Keeping the Faith report, looking at the extent to which COVID-19 has changed the nature of partnership working between faith groups and local authorities, and what this means for post-pandemic Britain.
The Faith Covenant: What, Why, How
This document is a primer for anyone (whether in a local authority or a faith organisation) interested in the Faith Covenant—a set of principles for joint working between faith communities and local authorities. It contains case studies, top tips, core principles, and first steps on the journey to signing.
FaithAction Coffee House: Are you prepared for emergencies?
Join us on Wednesday 12th October at 11am as we discuss emergency prepardness for faith groups.
FaithAction – Faith—too significant to ignore!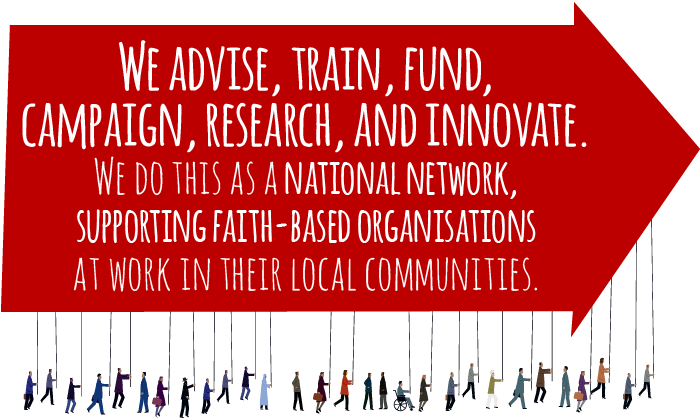 Working in partnership with: