Meet the Team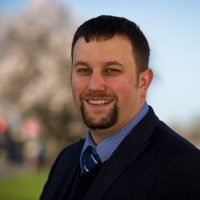 Daniel Singleton
,
National Executive Director
Daniel Singleton has been the National Executive Director of FaithAction since 2007. This role has seen Daniel forge close working relationships across a number of national government departments, as well as local statutory and voluntary-sector bodies. As part of FaithAction's mission to connect national and local government with grassroots organisations, Daniel also meets regularly with FaithAction member groups to help them develop in their social action.
Daniel regularly speaks on such topics as the role of faith in local services, how community groups can partner with government, and how to engage the community in local action. As a member of the UK Government's Places of Worship Taskforce, Daniel has played a key role in helping government and faith leaders navigate the challenges and implications of the Covid-19 pandemic, particularly as it has impacted the countries grassroots, seldom-heard faith communities.
Before his work with FaithAction, Daniel worked as a history teacher in a London secondary school and later as training and development manager for a large voluntary-sector organisation in East London.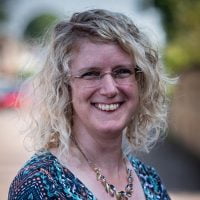 Dr Anne Smith
,
Creative English Lead Trainer
Dr Anne Smith is the Lead Trainer and Founder of the Creative English programme. In this role, she writes session plans and materials, trains facilitators and supports those delivering Creative English. She is responsible for developments of the Creative English programme, including variations to support Health Professionals and Creative English: Family Learning.
Anne created the Creative English programme after seven years of research with refugees and migrants, exploring how approaches to drama-based learning could build community and increase participants' sense of belonging. This resulted in her being awarded a PhD from Queen Mary, University of London in 2013. She has more than twenty years of experience in the formal and informal education sector, as a teacher and workshop facilitator in schools, universities and community settings. She has presented at conferences nationally and internationally on facilitating belonging. Recent conferences include University of Manchester, University of Cork and New York University. She has published extensively on facilitation techniques, language education and building community. Some of her publications can be accessed via this website. As a researcher, she is passionate about identifying and disseminating good practice.
Jeremy Simmons
,
Policy and Programme Officer
Jeremy, as Policy and Programme Officer, aims to raise the voice of faith in policy making and gather evidence of local faith-based solutions. He also assists with FaithAction's work for the Department of Health and Social Care, Public Health England and NHS England, as well as the APPG for Faith and Society.
Jeremy has a background in Theology, as well as Art History, and maintains an interest in art practice and the intersections between faith and culture – as well as good coffee.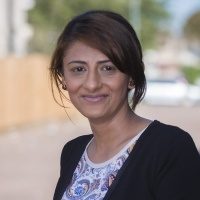 Manisha Modhvadia
,
Manager, Healthwatch Barking and Dagenham
Manisha is manager for one of FaithAction's local projects, Healthwatch Barking and Dagenham. She also plays a part in wider FaithAction work by running focus groups and facilitating events.
She has a major interest in health, having studied Health Services Management at university and completed a Master's degree in Health Promotion, and has previously worked with various charities involved in health and care.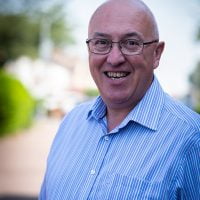 Martin Smith
,
Engagement Coordinator
Martin has worked for FaithAction and its parent organisation Lifeline Projects for over 6 years and has held numerous roles, including Project Manager, Project Delivery Officer and Data and Technical Support Officer. His background is IT Management, holding an MCSE, ITIL foundation cert and Prince 2 project management qualifications.
He has previously spent 4 years working in Mozambique as an aide development worker and speaks Portuguese. Other interesting notes are that he is an ex-professional photographer, he loves fishing, golf and generally collecting hobbies!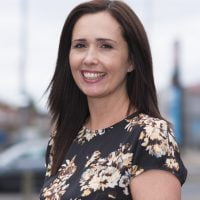 Jenny Hadgraft
,
Project Assistant
Before having three daughters, Jenny worked for a health insurance company. Full time mum until 2013, she went back to college and completed a degree in English Language and Communication. Afterwards, she began volunteering with the National Autistic Society, which lead to a temporary position within the Care and Support Alliance as a policy and campaigns assistant. Finally, she joined the administration team here at FaithAction as she wanted to be involved in an organisation that is focused on providing solutions for local people. Jenny provides the secretariat for one of FaithAction's projects THIFF, the Tower Hamlets Inter Faith Forum. Jenny also supports our work with the Department of Health. In her spare time, Jenny loves spending time with family, reading and exercising.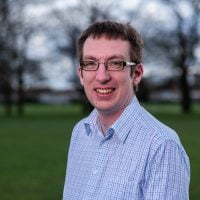 Andrew Welsby
,
Administrator and Projects Secretariat
Andrew is one of FaithAction's administrators, initially coming in to work on the Creative English programme, but is now supporting the Barking & Dagenham Faith Forum.
Andrew has recently been involved in project managing our Community Champions Programme, directly recruiting and working with our Community Champions. He was also involved in the Faith COVID Response Project, arranging focus groups and becoming the team's go-to person on the places of worship guidance. He is also responsible for the administration of our Creative English licence programme, dealing with queries from licence holders.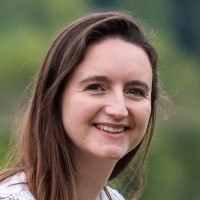 Charlie Gibson
,
Engagement Officer
Charlie was previously a Trainer for Creative English, where she trained and supports Hub volunteers across London, the North and the Midlands in their delivery of the Creative English course, as well as running her own group in Redbridge. Before she joined FaithAction, Charlie worked in a number of education and theatre-related roles. She has worked for the Theatre in Education company ACLE, delivering their play-based English courses to children across Italy. Before this, Charlie was a Learning Support Assistant in a PRU for primary-aged children in South Devon. She has also taught English as a Foreign Language, and spent two years working for the London and Manchester-based mentoring charity ReachOut, first as a volunteer mentor on a project in a Tower Hamlets primary school and then as a Project Leader.
Charlie is also a volunteer travel writer for the online travel publication Exploration Online. She enjoys yoga, knitting and anything remotely travel related. When she's not working or writing, Charlie can be found enthusiastically planning her next adventure, knitting bobbly jumpers, attempting to master the Crow pose, or agonising over how to live a plastic-free life.