Creative English Innovation Fund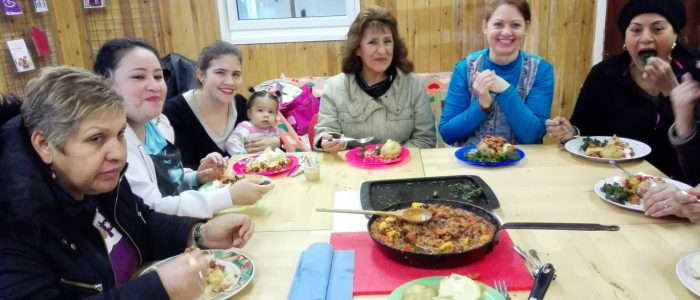 FaithAction's Creative English programme received funding from the Ministry of Housing, Communities and Local Government (formerly the Department for Communities and Local Government) between 2013 and 2020 to help people learn conversational English through fun and engaging drama-based sessions.
In 2014/15, the delivery of Creative English included an Innovation and Sustainability Fund, administered by FaithAction, worth £140,000 and made available to faith and community groups via grants of £7,500 or £10,000.
The aim of the funding was to enable the creation of projects to deliver spoken English training in line with the overall aims and values of Creative English while also expanding the programme's reach. Dr Anne Smith, the author of the Creative English programme, saw the fund as a means to build on the experience of and passion of community and faith groups to develop new courses and/or resources to increase the impact of a more personal approach to English language provision, while increasing these groups access to funding or social enterprise opportunities.
Through three rounds of applications, a total of 16 projects received funding from the Creative English Innovation Fund. Many of the projects incorporated a practical angle, teaching English with the help of cookery or arts and crafts projects—some even really put their English to the test by selling what they made to the public! One notable project focused on photography, with participants exploring the local area together to learn about the services on offer and its history and to practice their English while interacting with the their community.