Together in Service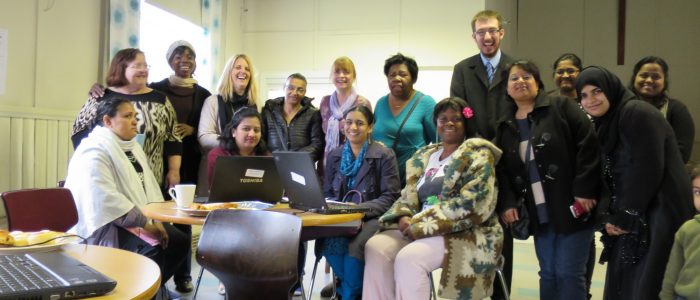 In 2013, FaithAction was commissioned by the Department for Communities and Local Government (now the Ministry of Housing, Communities and Local Government) to deliver the Together in Service programme. Together in Service celebrated the practical contribution that faith communities make to society through social action and supported faith groups in undertaking new multi-faith volunteering projects at local level.
Together in Service was built on the success of 2012's A Year of Service programme to mark the Queen's Diamond Jubilee, which involved social action days each month hosted by different faith communities featuring faith-based volunteering projects around particular themes.
As part of supporting faith groups, FaithAction administered the Together in Service Fund to facilitate new community social action projects involved multiple faith groups. Through the Fund, a total of £160,000 of small grants were awarded to 57 faith-led social action projects around the country.