Skills Enterprise: Supporting the local community through digital inclusion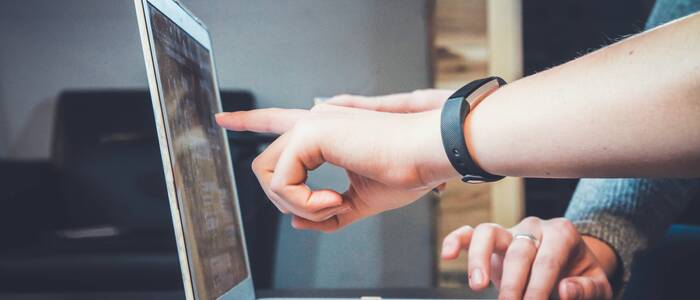 The Skills Enterprise is an innovative community organisation in East London, working in one of the most deprived boroughs in the UK. Each week they support local residents to learn new skills, improve their health and wellbeing, find employment and develop the confidence to achieve their goals and transform their lives (including through previously running the Creative English programme).
This week, we hear how they have been working to tackle digital exclusion during the pandemic through to today.
---
When the world is up against a global crisis, it tends to expose the cracks in the system. One crack that is currently cutting through Britain is digital exclusion. This social issue can take many forms, including restricted internet access and the lack of experience with digital tools needed in the workplace. It can also take the form of lacking the confidence or skills needed to fully participate in modern society. By the time the pandemic hit the UK, digital exclusion was already a problem, but as we were confined to our homes and became more reliant on digital solutions to keep society moving, new challenges arose. According to Good Things Foundation, digital exclusion may have declined overall in the past couple of years, but the divide deepened as those who are most vulnerable continued to lag behind. Skills Enterprise (SE) is working to close this gap.
Let's take a closer look at how.
Skills Enterprise is a user-led charity based in the London Borough of Newham, supporting vulnerable and marginalised people, especially those of Black, Asian and other minority backgrounds. We respond to local needs in combating the barriers leading to social exclusion and poverty, and we have identified technology as such a barrier because it seeps into almost every aspect of our lives. When the pandemic hit in March of 2020, we knew that people who already suffered from digital exclusion were at risk of further isolation and might be left behind, unable to access vital services and information as the government continued to respond to the health threat. Therefore, we set out to develop various initiatives to help assist our local community.
Combating vaccine misinformation
With COVID-19 at its peak, fake news spread like wildfire, particularly misinformation about the disease and vaccines. Considering that many of our users experience language barriers, they were notably at greater risk of falling victim to such misinformation, as the government would struggle to reach linguistic minorities before the fake news did. Not only did this spark fear, it also built distrust and scepticism towards vaccination. For SE, it became a priority to deliver tools that could help the community separate fact from fiction. Therefore, in an effort to raise awareness we worked in partnership with Birkbeck, University of London, delivering 'fake news or real news' identification classes.
Access to health services
Thanks to the technological advancements of the modern day, GPs were able to deliver crucial online consultations during the pandemic. While this approach prevented the risk of infection by avoiding face-to-face meetings, this solution neglected those unable to navigate the digital world. The issue of accessing online health services is also relevant post-pandemic because the sudden push towards digitalisation meant that many GP services would continue to deliver their services online, as this approach was deemed more efficient. In response, SE established the Digital Health Project. Staff members, alongside key volunteers, attended health literacy workshops and began teaching lessons on how to access services such as the NHS app, Newham Council's digital information and the Patient Access app. This project was in partnership with First 4 Health group (Consortium of 4 GP surgeries in Newham).
Further support
The pandemic further reinforced the need for pre-existing programs. In 2020 alone, we worked with over 1,500 vulnerable residents of all ages and needs, providing welfare and benefits guidance, employment support, and 1-1 digital training and help with online services. Throughout this time, SE also grew as a community. We continued to welcome new members throughout the pandemic, providing a safe place where they could meet online, and find their way back to each other in a time of isolation. And, as the world slowly returned to a new sense of normality, it became a place for rebuilding those connections.
As the Covid-19 pandemic is starting to fade into memory, the team continues to serve the local community through help services such as basic digital skills training, assistance with navigating the cost of living crisis, volunteering opportunities, and providing digital devices and data to users in need. Importantly, our range of initiatives are designed to support the multiple and intersecting needs of the borough, whether that means homelessness, debt, language difficulties, addictions, poor mental and physical health, domestic abuse and racial discrimination. Regardless of the case, our approach will always be holistic, because we know that is how you build true resilience.
---
Would you like FaithAction to highlight the work of your faith-based or community organisation? As a benefit of being involved in our network, FaithAction likes to periodically highlight some of the fantastic work our member organisations are doing. Please get in touch if you would like to contribute a guest blog in the near future.