No one left behind with the Cost of Living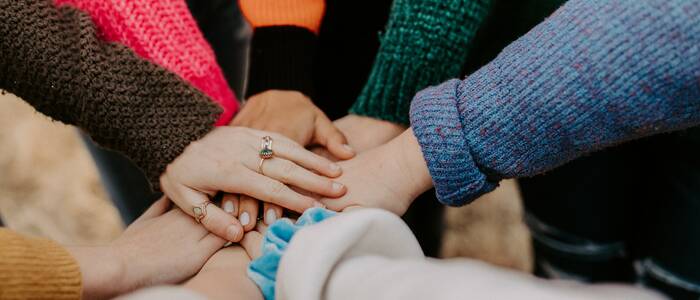 Much of the narrative around the cost-of-living crisis has focused on how we will all feel the effects of this season. There is no doubt that the poorest will be affected the worst, but the expectation is that those who would normally consider themselves 'comfortable' or even 'well off' are aware that they will likely need to adapt their lifestyles to cope with the changes too. We are in another period of being all in it together.
Or are we?
I don't want to rake up the criticism of our political leaders during the pandemic, and the charges of hypocrisy which have been banded around ever since. After all, it is far too easy to point the finger.
There is a more important and practical question about togetherness and unequal experiences at this time: Do we have the same information? Will some be left behind and experience far worse circumstances not because of their situation, but because they don't know or are unable to access the help that is available to them?
While at a faith leaders event led by a local Public Health Department, I heard a more subtle concern. As the event progressed from presentation to discussions and practical implementation considerations, I asked the Public Health lead 'Gemma' what her greatest worry was. She replied that she, like everyone, was concerned about the rising costs and whether the response and resources from Government and charities would be enough. But her greater worry was that there would be people for whom help exists who either did not know what they were due or were unable to access it. Her concern was that the most vulnerable don't know about or can't get to help that is available.
It was a timely concern to express to faith leaders, as it helped demonstrate a unique opportunity that exists within faith communities, to come alongside, explain and encourage. As leaders and influencers in a particular community, people of faith can be ambassadors of help. There is a temptation to respond practically, set up a project to respond to a perceived need, (and there is certainly likely to be much opportunity to do this). However, the relational access we can provide to those who may not have heard or understood schemes available (or cannot access the online registration system) is where the real magic is. This community access, built on relationship and trust, is a special resource. It is this social capital – or faith capital – which is one of the greatest contributions faith communities have to give to UK society.
There are two important challenges for faith leaders in this, both of which have emerged during discussions among the FaithAction team in recent months:
Firstly, do you know what challenges those in your faith community are facing? Is there a safe space where real cost of living concerns can be shared?
Secondly, there is nothing more powerful than a personal recommendation or testimony. Have you shared information that has aided your household? What have you done or intend to do? Often the insight and experience of a trusted leader can give a sense of permission to others in their community to seek out the help they need.
With that in mind, I'm off to see what is available to the Singleton household.
If you, or anyone you work with, need support please visit: