Sajid Javid—What now for the new Health and Social Care Secretary?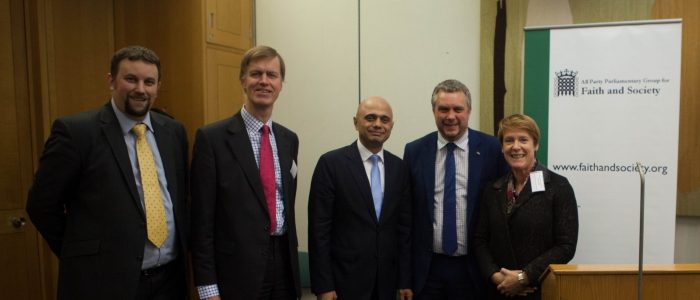 The arrival of Sajid Javid as the new Health and Social Care Secretary could signal a new opportunity for the government's approach to health inequalities. At a Parliamentary event celebrating Creative English, Mr. Javid recalled attending doctor's appointments as a child to interpret for his mother:
I used to go to the doctor's surgery with her – not because I was ill, but because I had to interpret for her. I was six or seven and an interpreter.
Language and access have proven to be key risk factors in the COVID-19 pandemic, meaning that those without English are much more likely to suffer with COVID, become digitally excluded, or become isolated. This is why it is so important that the government invests in language and integration programmes as a public health priority.
However, faith has proven to be a protective factor, with local faith communities rising to the challenge of providing food and medicine, delivering to those shielding, and reaching out to those who are lonely. This has been a superb example of social prescribing and gives a hint to how faith can be involved as we seek to recover as a nation.
We trust that, in the new Health and Wellbeing Alliance commissioned by Mr Javid's department, we can continue to provide faith-based solutions for the UK.