The COVID-19 vaccine: early data, hesitancy and faith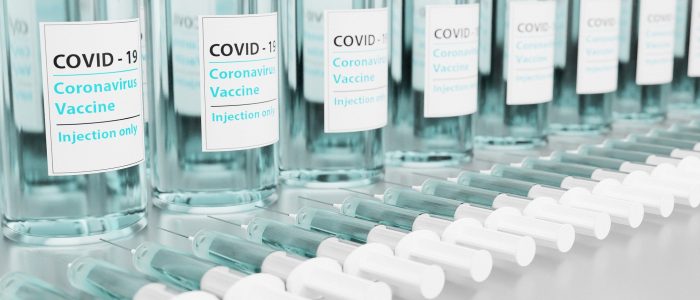 With the COVID-19 vaccine rollout well underway—two approved vaccines are currently in circulation, with another to join in the Spring—we feel we can finally see a light at the end of the tunnel of this crisis. But, as we are reminded daily by our news feeds, and as the tally of deaths for our nation has passed the tragic milestone of 100,000, we are not yet out of the woods, and there are challenges still to be faced with the vaccine rollout.
Data published by the Royal Society for Public Health, as well as the Mile End Institute at Queen Mary, has suggested a high degree of 'vaccine hesitancy' among black, Asian and minority ethnic (BAME) communities. The RSPH poll suggests that 57% of BAME UK residents would take the vaccine, compared with 79% of the white population, whilst the Queen Mary study—which looked only at the London population—suggests even fewer from the BAME population group would have the jab if offered, at 39%, compared with 70% of white Londoners.
This is compounded by preliminary data reported today that indicates black people over the age of 80 are half as likely to have been vaccinated than their white peers, from the beginning of the rollout.
These figures have sent ripples of concern through public health teams and among those administering the rollout—and they should concern us, too, especially given that the pandemic has already had a disproportionate impact on BAME communities. Whilst it should be emphasised that polling data does not reflect who is actually being vaccinated from particular communities—in reality, we cannot fully know until more data is published—it does give us a snapshot of public opinion and should encourage us to act.
That is to say there can be a clear role for faith groups in all this. And many faith communities have responded. British Islamic Medical Association's COVID-19 Vaccine Hub is excellent, with position statements on the two vaccines in use, and "myth buster" infographics targeting concerns and misinformation that might make people want to avoid having the vaccine. Last week in Birmingham, pastor Emmanuel Adeseko, along with other church leaders, encouraged his congregants to accept the vaccine, whilst the Al-Abbas Islamic Centre became the first Mosque to open its doors as a vaccine centre.
Encouragingly, the RSPH data showed that BAME people unwilling to have the vaccine were open to receiving further health information from their GP, and 35% said they would likely change their minds if given better information. This suggests the kinds of initiatives described above could well have a tangible impact.
At next week's Coffee House, we will be addressing the topic of the vaccine rollout, hesitancy, and what can be done. We'd love to hear from you. Are you witnessing a similar hesitancy within your community? Have you done anything to educate people about its efficacy? Are you interested in your faith setting being a vaccine centre?
Do join us at the Coffee House next week to share and hear more about this important issue.