What does the Second National Lockdown Mean for Places of Worship?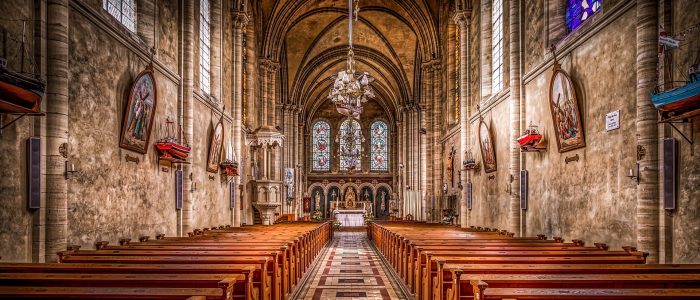 On Saturday, the Prime Minister announced that as of 5th November, England has entered a second national lockdown. As with the first, this will have a profound effect not just on the country and the things that we are able to do, but specifically on places of worship, who after working so hard to make themselves COVID secure so they could re-open their doors, now face the prospect of closing them again, at least for the next 4 weeks.
However, unlike the first lockdown, places of worship will not have to close their doors completely.
There are a number of exemptions where places of worship will be allowed to open:
Places of worship will allowed to be open for individual prayer, which cannot be led by an officiant.
The number of people allowed to enter a place of worship for individual prayer remains limited by the number of people who can safely fit inside a place of worship whilst facilitating social distancing and people should not interact with anyone outside of their household or support bubble.
Places of worship should continue to make, and keep for up to 21 days, a record of those who attend for individual prayer in addition to encouraging people to make use of the NHS Test and Trace app.
Places of worship will also be allowed to open for funerals, which continue to be capped at 30 people excluding those who are working, but these should only be those considered essential to conducting the funeral ritual.
Commemorative acts to celebrate the life of someone who has died, such stone setting and the scattering of ashes, also continues to be allowed, with a limit of 15 people.
During the previous lockdown, many places of worship moved their services online and either livestreamed or recorded services for later broadcast:
Places of worship will be allowed to open for this purpose, however, the number of people allowed should be limited to those essential for recording or live streaming, which would include officiants, those offering technical support, or members of a band or choir if they would be part of a normal service. Numbers should be kept to a minimum and social distancing should be observed.
Places of worship will not be allowed to have congregants inside the place of worship conducting individual prayer while live streaming or recording is going on.
For those places of worship that also operate formal childcare or where the place of worship is used as a school:
they will be allowed to remain open, with numbers limited to those who can socially distance and they should follow the relevant guidance issued by the government for their setting.
Other out of school activities are not permitted unless they are being used by parents when they need to work.
Many places of worship have also been opening their doors during this crisis to provide services for their community. Under the new regulations:
places of worship will continue to be able to open for these purposes, i.e. where they are operating a food bank or for blood donation.
Places of worship will also be able to open for support groups for up to 15 people where these groups need to take place in person, for instance supporting victims of crime, those suffering from addictions, new parents or those who have suffered bereavement.
The faith leaders on the government's Places of Worship Taskforce have written a letter asking the Prime Minister to reconsider closing places of worship during the new lockdown. To read more about this, please click here.
---
What do you think about these new regulations? Do you think they are fair? Will you be opening your place of worship to provide any of the services which are exempt?
We want to hear from you.
FaithAction are running a series of focus groups as part of our Faith COVID Response Project. Our two remaining focus groups will be held on:
Thursday 5th November, 5:30pm
Friday 6th November 10.30am
If you are interested in joining us for these focus groups, then please register here
---
If you have any questions on the guidance, or would like more information, then please let us know, either by phoning 0800 804 8829 or emailing [email protected]