Reaching beyond organised volunteering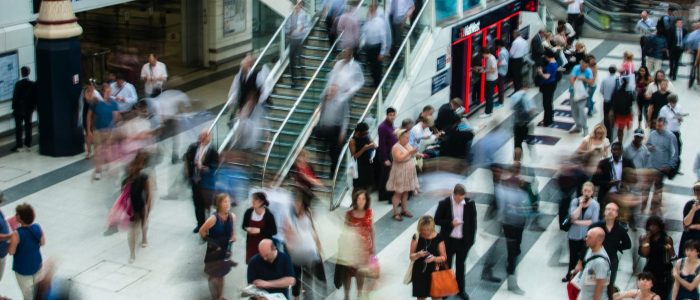 A family member once told me that she did not feel that she could continue with the volunteering that she was doing at a local charity. She felt she just didn't have the capacity any more. But, as a stay-at-home mum, she was running back and forth collecting children from different schools and nursery. She was also preparing meals for people in her church who were unwell and doing shopping on a weekly basis for an elderly neighbour. In addition to all of this, she had, on two different occasions during the previous week, spontaneously helped two women, both of whom had limited English, who were lost in the local area!
Maybe, during this Volunteers Week, we would not call this traditional volunteering, but the activity of this young woman must be the essence of what a healthy, caring, community looks like. It was not formal, it was not 'banked' and she did not get any recognition for it, other than from her family and those she directly helped. Yet, she never-the-less had a strong sense (born out of her faith) that these acts of service were the right thing to do.
Building a strong community means being neighbourly – volunteering if you will. And not just in relation to those we live directly alongside, but also those we find ourselves beside on the train, at work, at university or at school. In the film Captain Corelli's Mandolin, Corelli talks about the importance of owning others' problems and concerns:
If I saw a man set upon by others, I would see that man as my brother, I would make it my problem.
But this does not describe the society we live in at the moment.
While talking with other leading charities about community and volunteering, we have often asked people about their neighbours. Most of those we spoke to from London-based charities have confessed that they don't know their neighbours. If relationship with our immediate neighbours is an indicator of active community, there is little sign of it among this particular sample of people. It is surely these immediate relationships with the people we live beside, those people who in an emergency could knock on our door, which demonstrate our personal appetite to reach out and help others.
One of our colleagues told us this:
I have been working to meet my neighbours where I live – in a commuter belt twenty minutes from London Liverpool Street Station –  for over six years. Like a desperate salesman, I have taken any opportunity to speak with them; for example, when a tow truck returned a crashed car, I checked that everyone was all right. Noticing a neighbour arriving back from work at 6am as I was packing my car for a family holiday, I asked about her job and discovered that she is a carer. It is not easy to connect with people in this part of London.
The point is this: we need faith and voluntary sector organisations – such as churches, temples, mosques, trade unions, youth clubs and even salsa clubs – but we also need people who will reach beyond the confines of the institution.
Lucy, a FaithAction member and a midwife by profession, was doing a full-time MA and decided to look after a pregnant African girl who was alone in the UK. This girl went into labour the week Lucy's exams started and it turned into a long and complex delivery. Relationship is messy, it is inconvenient and it tramples on "my space", yet it is what a good neighbour does – it goes beyond formally recognised volunteering.
Simon and Garfunkel famously mocked the idea that isolation protects us: "a rock feels no pain and an island never cries". This is very far from the human condition. The possibility of an invigorated and neighbourly society is at odds with the individualistic development of western society, which has, in turn, given rise to more isolation and self-interest. As Philip Blonde says in Red Tory, "we would rather be stuck at home watching re-runs of 'Friends' than making any".
How do we build community? By each of us reaching out, voluntarily, to another. Combatting loneliness and solving some of the social issues of our age starts and ends with the small acts of individuals, like the member of my family who shops for her elderly neighbour…