'Welcome is a Radical Act'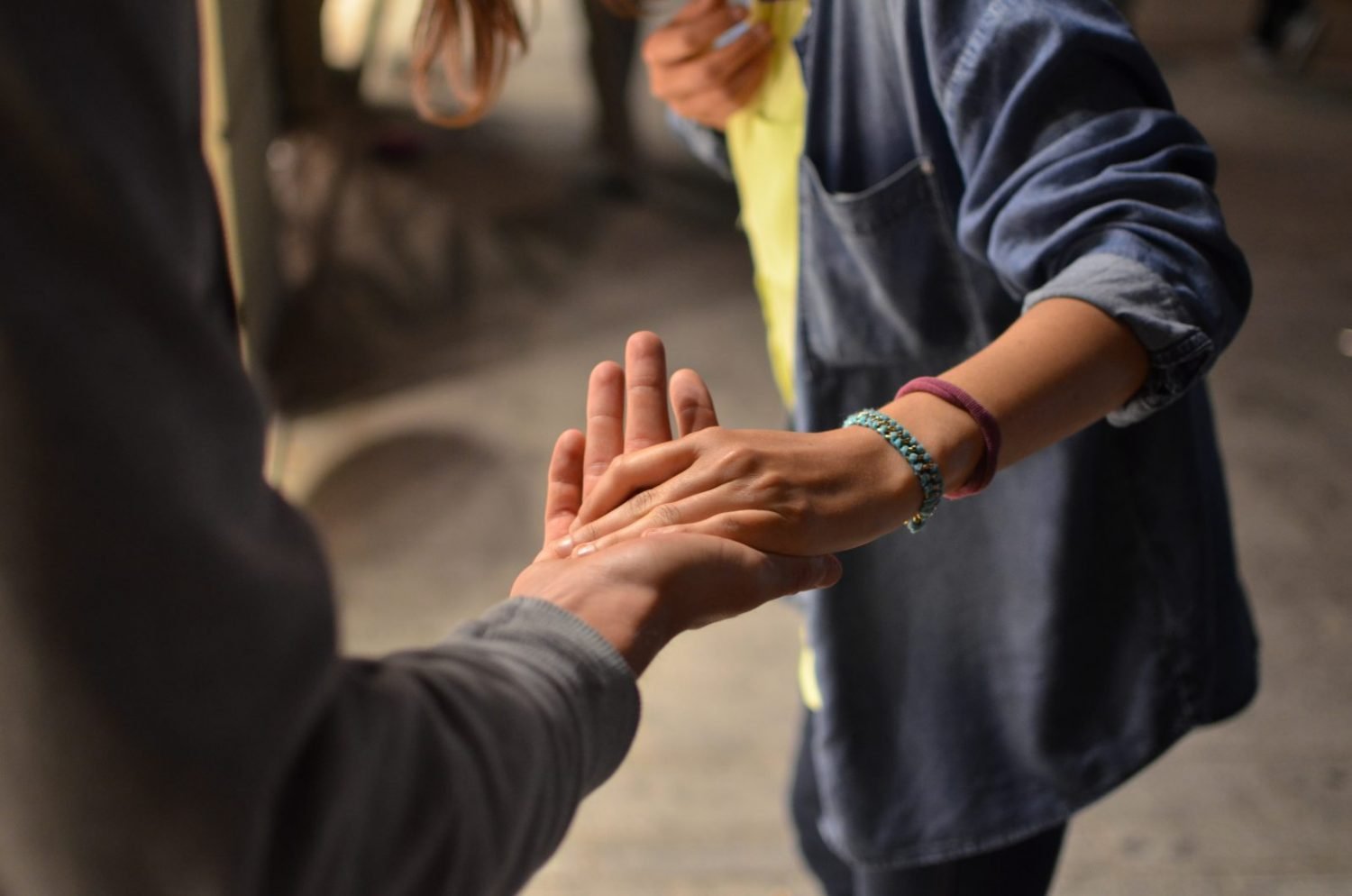 Anne and I recently attended a conference at Goldsmiths University of London titled 'Welcome is a Radical Act: an action/reflection event on the arts and refugees.' In all honesty I hadn't really done any brain-engaged thinking about the title before we arrived—I suppose I was mildly perplexed at the notion that to be welcoming might be considered 'radical'—but for the most part I was just excited and curious to discover what would be going on.
Sue Mayo, convenor of the MA Applied Theatre at Goldsmiths, opened the event by telling us something she learned from a talk by Dr Jim Sikorski at a similar event the previous year, and which blew me away. It was this: that the quality of the welcome a refugee receives upon arrival in their host nation has a greater impact on their mental health than the level of trauma experienced before arrival.
Initially I was gobsmacked, but the more I thought about it, the more it made sense: if you experience extreme trauma and then you are welcomed by your host community with a smile, a useful deed and a helping hand, then of course you are going to feel an awful lot better than experiencing extreme trauma only to be treated with suspicion and avoidance. And if what's regularly reported in the press is anything to go by, we're not exactly rolling out the red carpet.
However, what did become increasingly clear over the next couple of presentations was the power of individuals and small groups of people to go against this. I'm not just pulling out worn-out old platitudes here. Mita Pujara and Deborah Mina of Pan Intercultural Arts showed us their film My Tuppence Worth: Radical Acts of Welcome. In an incredible attempt to counteract the onslaught of media negativity, they put out a plea to the nation at large to share the things they were doing to welcome refugees. People were slow to respond. Ironically, those who really are doing the good were wary of coming forward and being seen as 'do-gooders,' because the notion that acting in welcome is 'radical' was too bizarre to contemplate; they are simply acting as any decent human being would, so why look for attention or applause? However, people did come forward eventually and the resulting film is a great display of some of the welcoming things that people across the UK are doing every day: a volunteer putting together baskets of toiletries for residents of a safe-house in Kent; welcome packs including hand-written letters being handed out in Glasgow; a used bike project in Shropshire. This was followed by a talk from Help Refugees, which started in August 2015 as a bunch of mates who had recently graduated, who saw what was happening in Calais and wanted to help. They planned to raise £1,000 and drive a van full of supplies to Calais, picturing themselves handing over the goods to the established NGOs when they got there and then being done. With the assistance of the #helprefugees hashtag, they had raised £56,000 and received 7000 items to take to Calais within a week. Two years later, Help Refugees has grown into an internationally-recognised NGO in the refugee sector.
So where do our own Creative English hubs come in to this? One of the great privileges of my job is that I get the opportunity to visit sessions across the UK, to see the similarly incredible acts of welcome they are doing every day. I have just returned from a week of visiting our (predominantly faith-based) hubs all over Manchester, Oldham, Salford and Blackburn, and again I observed that to be welcoming is simply second-nature, regardless of how different, indeed how 'radical' a departure from the media-perpetuated 'norm' that might seem. Just like the group of friends who started Help Refugees, and all the people who contributed to My Tuppence Worth, they are small groups of normal people who are motivated to be welcoming because they cannot imagine doing anything else. Every single one of them is working to counteract the negative media narrative—even if not consciously!—and for me at least, the cumulative effect of this isn't just evidenced by the statistics we gather on the number of people who have been reached by Creative English, but also by being able to build an image of the bigger picture, the web of welcome and belonging that has fanned out across the UK.
To relate this image back to my opening observation about the impact of welcome on refugee mental health, faith-based organisations are therefore perfectly placed powerhouses of welcome, and the stories we hear from our hubs on the affect the programme is having on both learners and volunteers are a testament to this. Learners consistently report that they feel more confident to leave the house and engage in their local communities, and one volunteer recently told me that delivering her weekly session helps to relieve tension from her daily nine to five.
We shouldn't have to celebrate the acts of everyday welcome that are second nature to so many. Indeed, the need for the very existence of the film My Tuppence Worth is, when you look at where it's come from, deeply saddening. But in a world where hatefulness and intolerance have become so normalised that to be welcoming is radical, it is increasingly important to celebrate the 'small' things – they make a massive difference.