The Great Get Together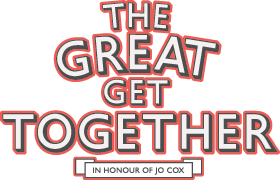 The second Great Get Together, in honour of Jo Cox, is being held on 22 – 24 June, the weekend Jo would have celebrated her 44th birthday.
Just like last year, it's a chance to gather with friends, neighbours and the wider community for food, friendship and fun – whether it's a BBQ, street party, dog walk or football game.
In Yorkshire, there are already plans to throw parties with different streets that don't already know each other, open up mosques to local communities to share evening meals, and even hold a fun run.
The Great Get Together team has everything you need to get cracking, including posters, invitations, leaflets and more.
If you're not sure you want to organise something, you can still join in with events near you – sign up to stay updated with everything that's going on between now and June.
Find out more at www.the.greattogether.org