New civil society strategy: consultation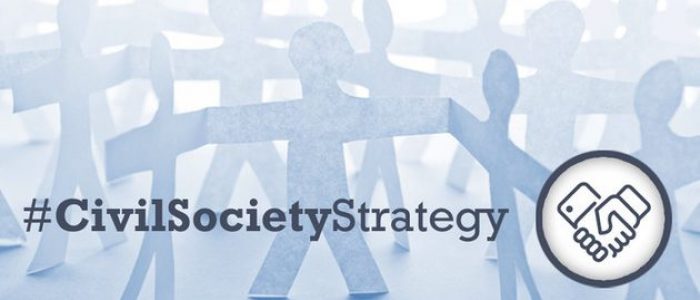 The Government has launched a 12-week consultation with a public call for evidence to inform its new civil society strategy. The aim of the strategy is to improve how government and public bodies interact with the charity sector, in order to improve communities and build a fairer society. Because of this, the Government wants to make sure it hears the views of communities.
The consultation has been split into four areas, and people are asked to respond to those that are most relevant to them:
Our civil society: the big questions of what civil society is, how it is working well and what needs to change to strengthen it
People: how more people could take action on issues that matter to them
Partnership: how to work across different sectors to make a better society
Places: how to empower local people to improve the places they live and work
Discussion events will be held around the country.
The Department for Digital, Culture, Media and Sport is leading the project, working with the Ministry of Housing, Communities and Local Government and other government departments.
The consultation closes at 9am on 22 May.
You can respond online, email [email protected] or write to:
Strategy & Partnerships Team
Office for Civil Society
Department for Digital, Culture, Media & Sport
100 Parliament Street
London
SW1A 2BQ
Find out more at www.civilsociety.co.uk