Improving Understanding of Service User Involvement and Identity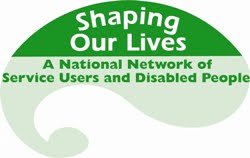 This report from our partners Shaping Our Lives aims to improve understanding of service user involvement in the commissioning, design, delivery and evaluation of public sector services. It also looks at the challenges faced by service users in negotiating their dual role of both being a service user representative and a recipient of services.
The report will be of particular interest to disabled people who are service users and for people who design, manage and evaluate services in the public sector.
Shaping Our Lives has also produced a guide for service providers and a guide for disabled people thinking about becoming a representative for a service.
Find out more on www.shapingourlives.org.uk