Birthdays matter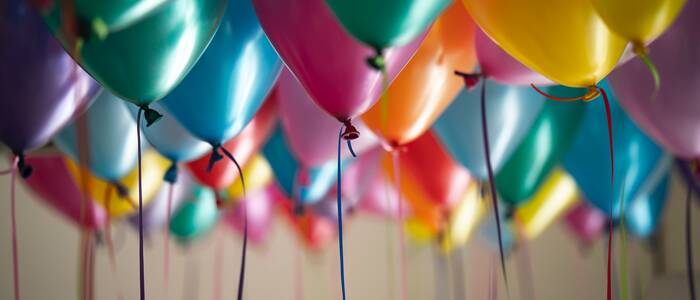 It was my birthday recently and, strangely, I was looking forward to the day.
Growing up, birthdays were not a big thing. The Singletons made more of Christmas, which of course is a birthday of sorts but at Christmas everybody gets to exchange gifts. Christmas was, as it is for many people, an important festival of faith, as well as a time to celebrate being together as a family. But birthdays were a more perfunctory occasion; we wouldn't want to be self-indulgent. When I started teaching in the East End of London I experienced a very different approach to birthdays. As a member of staff, I was expected to provide cakes or chocolates for the staff room, whilst pupils were often absent on their birthday. (The only comparatively predictable day of absence was a dental appointment which, for me, seemed to take an hour and could be arranged outside of school times, but for my class seemed to require a whole day off!)
When I started at FaithAction I took the opportunity to visit faith-based organisations throughout the country. I was taken to an organisation in the Northeast which provided a safe home environment for vulnerable young women and young women with new babies. The topic of birthdays came up when I visited. CEO Jo Grant told me that birthdays were a big thing in their organisation. These young women aged 18, 19 and 20, she said, would be very keen on traditional birthday arrangements: birthday cakes with candles, jelly and ice cream and balloons. When I pressed why she explained that many of them had never been properly appreciated and loved by their own families and parents, or had been told they were unwanted and a mistake. Very few had being given a birthday party as young children, with party games, balloons, and a cake. That's why they wanted it now. I was struck that we use the term "birthday" so flippantly, to describe the beginning of an era a passing event. Maybe it would be better to call it the 'I'm Pleased You Exist Day,' or, 'Celebrating You Were Born Day'.
I also found myself reflecting about my birthday last year. I found that I had some extra annual leave that I had not taken. So, like my old pupils, I booked off a day to celebrate. But things didn't go according to plan.
When I woke on my birthday, all my children were facing assessment tests that day and were leaving the house hassled and early. On top of this my wife had COVID-like symptoms, and through force of circumstance we could not be together. All this meant gifts and cards were put on ice. No matter, I thought, tomorrow I have the day off! I logged on to our virtual FaithAction team meeting and my lovely team held up "Happy Birthday" signs. But the next day my wife's symptoms had not improved and in the end I celebrated my birthday by doing the supermarket shop and taking a pot of paint back to Wickes. But it did cause me to remember that visit to see those young women in the Northeast. And, to be sure, despite all the interruptions I have always been blessed with people around me who are pleased I exist.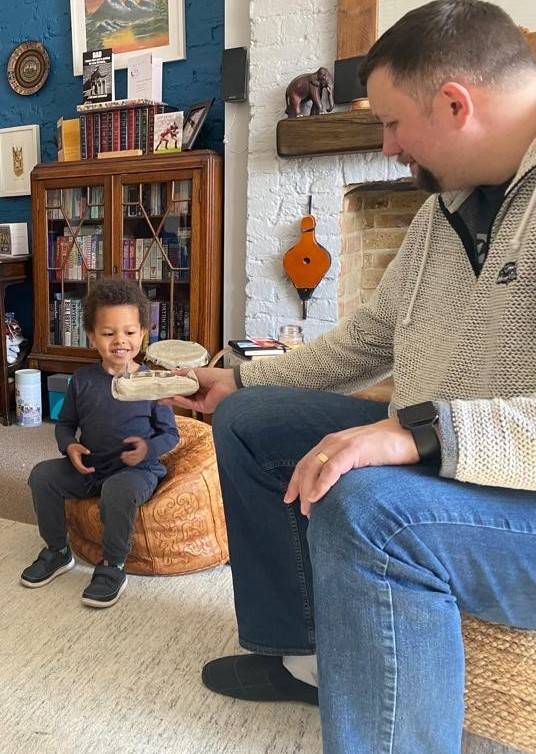 When we did get to celebrate my birthday a few days later, I had only one request, that we righted one historical wrong from my life: I've never won pass the parcel. Thank you to Zephan who helped me celebrate in this way!