Let them work…?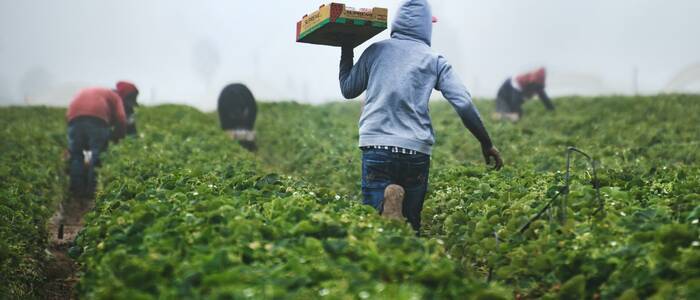 My household is bracing itself for a major change. After an intense two year period of GCSE and post-16 study, we will soon have two teenagers without an occupation. They, I'm sure, have all kinds of plans to kick back and relax, binge on Netflix and catch up with friends. I, on the other hand, have different plans for them.
A period of rest and recovery can be of value, but if it stretches out without purpose, I have observed in my interactions with other young people, it leads to a listlessness and the beginnings of depression and a lack of general motivation. For my part, I'll be encouraging them to find a job.
Inactivity is not good for us as human beings. We do better when we are productive. Studies show that being in secure, quality employment leads to increased wellbeing, and the opposite is also true; being unemployed is shown to be actively damaging to wellbeing, regardless of age, gender or ethnicity.
This week is Refugee Week and my thoughts have been turning to refugees and asylum seekers who come to the UK. Many people are escaping traumatic situations and need some point of safety and rest, but after a while most of us don't want to remain inactive. So often while applications are processed these people are unable to work. At the same time we have a labour shortage. I know there are lots of reasons that the system is like it is, but it is interesting that with the Government schemes for people fleeing Ukraine, those who come are able to work. When people work, they contribute their skills and abilities to the economy.
Here are some knotty questions the FaithAction team has been considering:
What is the role of faith communities in levelling up?
What part can faith play in tackling health inequalities?
How can faith play a part in creating a more integrated society?
So let me turn these questions to you and add a further question about refugees and asylum seekers – should refugee and asylum seekers be allowed to work while their applications are processed?
---
Do you have a response to Daniel's questions? Why not drop us an email [email protected]