Tackling loneliness together this #LonelinessAwarenessWeek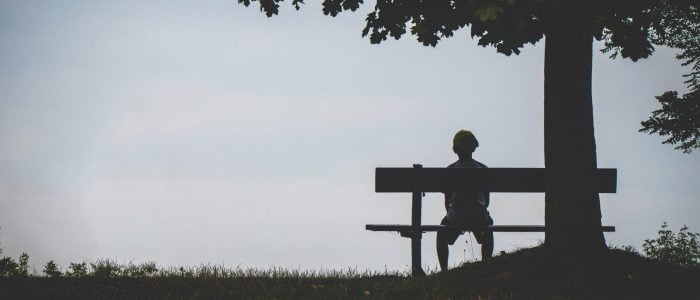 It's Loneliness Awareness Week in the UK, and we're keen to hear from you: what does loneliness mean to you and your organisation? How have you been tackling loneliness this past year? What challenges do you see in the weeks and months ahead?
The background: an epidemic before the epidemic
Loneliness is something that faith groups have been actively tackling for a very long time. However, recent years have seen increased public consciousness of what has been called a loneliness "epidemic" in the UK, helped in part by the work of groups like the Jo Cox Commission and the Campaign to End Loneliness.
The Commission revealed in 2017, for example, that over 9 million people in the UK say they 'always' or 'often' feel lonely.[1] Studies have further underlined the public health risks of loneliness. For example:
Weak social connection is as harmful to health as smoking 15 cigarettes a day.[2]
Loneliness and social isolation are associated with increased risk of developing coronary heart disease and stroke.[3]
Loneliness is a risk factor for depression, cognitive decline and dementia.[4]
All this made an impression on our Government, who in 2018 appointed a minister with responsibility for loneliness (a world first) and published a national strategy.
In the intervening years we've had a wave of activity from our public institutions aiming to help turn the tide:
The NHS Long Term Plan promised to fund link workers and strengthen social prescribing schemes.
The Government funded a national loneliness campaign: "Let's Talk Loneliness".
The All-Party Parliamentary Group (APPG) on Loneliness launched an enquiry.
Coalitions like the Loneliness Action Group and now Tackling Loneliness Network have gathered representatives from the private and voluntary sectors to embed tackling loneliness into their operations and hold Government to account.
Then, in early 2020 the Covid-19 pandemic hit, and the issue of loneliness was brought much closer to home – quite literally – for many of us. 41% of us reported feeling lonelier than we did before lockdown; 33% reported going a fortnight without a "meaningful conversation". And particular communities were more at risk: young people, black and minority ethnic communities, those shielding or with long-term illness.
So, what does this have to do with faith?
In then-Prime Minister Theresa May's foreword to the government loneliness strategy, she describes a Churches Together community lunch in her own constituency serving Christmas dinner to individuals who would otherwise have been alone.
This is just one example of the kinds of things we know faith groups have been doing day in, day out for years: encouraging community, fostering belonging and facilitating friendship. And as we've seen throughout the pandemic, lockdown hasn't derailed this kind of work.
To say it again: tackling loneliness isn't new for faith. It is the bread and butter of so much of what we do. The Government may be three years into its strategy to tackle loneliness but we are old hands.
In 2019 FaithAction released our own report on the role of faith in tackling loneliness: "Right Up Your Street". The report spotlighted the work of many of our members in tackling loneliness in creative ways, and made the case that faith ought to be seen as indispensable to national loneliness initiatives.
Since then, we've been working to raise awareness of social prescribing within the faith sector, and are piloting a project in Colchester, through the Essex Faith Covenant, to ensure faith-based organisations can be a part of connector schemes. The national coalition of organisations Christians Together Against Loneliness (CTAL), of which we are a part, have committed to working collaboratively to raise profile of the issue. We have also signed the DCMS Tackling Loneliness Champions pledge, a joint commitment with a range of other organisations to continue sharing best practice, improving evaluation and training our people around tackling loneliness.
Where we are now
We are at a key juncture for tackling loneliness in the UK. Lockdown may be (tentatively) easing, but being out and about more does not mean loneliness is going away. It's perhaps easy to see how entering lockdown might spark loneliness, but coming out of lockdown, returning to school or university – even thinking about physically attending places of worship again – can be just as isolating, especially with young people, for whom key times of transition are shown to increase feelings of loneliness. It is at these moments that questions like, "do it belong?", "where do I fit in?" and "what's my purpose?" float all the more to the surface.
So let us consider, as we look towards recovery from COVID-19, how we can build a society that fosters meaningful connections. We know so many of you continue to do amazing work in tackling loneliness, so let's keep talking about it, and help each other out by sharing best practice. And, as always, get in touch to let us know what you're doing.
Get involved
---
[1] Jopling, K. and Howells, A. (2018). Connecting communities to tackle loneliness and social isolation: Learning report. Manchester and London: Co-op / British Red Cross / Kaleidoscope.
[2] Holt-Lunstad, J., Smith, T. and Layton, J. (2010). Social relationships and mortality risk: A meta-analytic review. PLoS Medicine, 7(7).
[3] Valtorta, N.K., Kanaan, M., Gilbody, S., Ronzi, S. and Hanratty, B. (2016). Loneliness and social isolation as risk factors for coronary heart disease and stroke: systematic review and meta-analysis of longitudinal observational studies. Heart, 102(13), pp.1009-1016.
[4] Cacioppo, J.T. and Cacioppo, S. (2014). Older adults reporting social isolation or loneliness show poorer cognitive function 4 years later. Evidence-based nursing, 17(2), pp.59-60.