What is Moral Injury?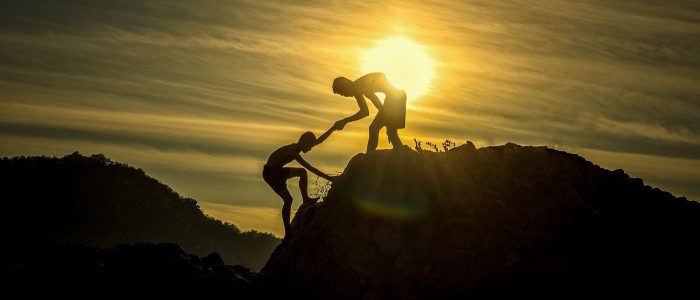 We have all had new experiences during this pandemic. Some good, some bad, some unique to us as individuals, and some shared in common across our national and global communities. One thing that is true for all of us is that, in some shape or form, we have experienced loss. You may have lost your job, had your wedding plans postponed, or sadly even lost someone dear to you during this time. We share this in common, and it is important that we support each other well through the grieving of these losses.
Part of supporting each other well involves recognising that beyond the physical and material losses (and as a consequence of these losses), COVID-19 has taken its toll on mental health too. Indeed, there is growing concern about what the long-term mental health effects of this pandemic may be. One cause of this is what is increasingly being called moral injury.
Moral injury results from personal experiences, which 'violate a person's deepest and most closely held values and principles'. It produces symptoms similar to PTSD, and results not just from the experience of traumatic events but also from a violation of moral standards and beliefs, often accompanied by a 'pervasive sense of powerlessness and hopelessness'.
The term is most commonly used with reference to soldiers, but it can be applied to healthcare professionals too. A nurse may experience moral injury when they feel restrained from doing something they know to be morally right (i.e. caring well for a patient) due to a lack of time, resources, being understaffed, lacking sufficient PPE, etc. At a TED Talk in October of last year, Dr Sammy Batt-Rawden argued that an under-resourced NHS means that doctors come to psychological harm for this reason. Almost a year on, considering the increased strain placed on the NHS due to the pandemic, we see that her talk was a timely one.
Outside of healthcare, many have been helpless in the face of loss at this time, suffering something akin to moral injury. In faith communities, COVID restrictions have meant that many have not been able to say goodbye to loved ones in accordance with their tradition and beliefs. Restrictions in hospitals have meant that many volunteer chaplains have not been able to visit patients to provide spiritual end-of-life care. More generally, travel restrictions have prevented many from being able to grieve with their family and friends by their side.
The purpose of this blog is not to challenge the laws that made this so, but merely to highlight that a great number of people will have suffered moral injury at this time. As faith communities, we need to be aware so that we can look out for those who are suffering in this way. And if you feel that you yourself may have suffered moral injury at this time, it is important to reach out for support and seek pastoral or professional care. If you don't know where to turn for that, reach out to us. We will do our best to connect you with individuals or organisations that may be able to help.
—
If moral injury and associated issues are something you would like to discuss further, we will be hosting a webinar on bereavement on 30th September, and would be delighted if you joined us there. We will be discussing how to grieve well as individuals, but also how to commemorate this time as a community. Click here to register today.