"You can still come with me!" — seven tips for encouraging a sense of integration and belonging in the 'new normal'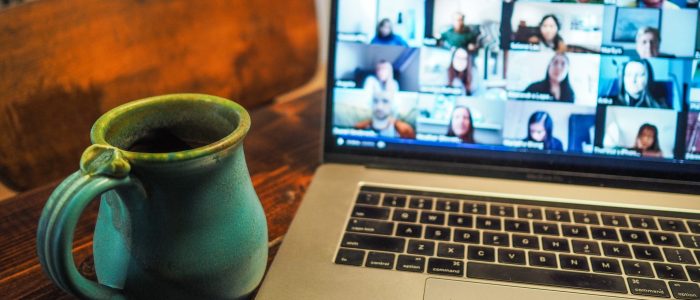 Despite its (many) challenges, this extended lockdown has resulted in an increased sense of belonging for many vulnerable individuals. Communities rose to the challenge of supporting practical needs and the help of neighbours and organisations helped many to feel visible, valuable, and connected. For others, it was an amazing time of increased purpose and belonging through being able to help others in a variety of ways too.
But what happens now? We all know it's going to take a long time for society to recover and we're currently negotiating shifting restrictions as we seek to reduce the impact of a second wave. In addition, it's a normal part of society's response to experience disillusion and intense stress for a sustained period after a crisis before things start to get better. Our social media feeds are already full of disillusion and rage.
And the media doesn't always help, placing blame on certain groups for increasing infection rates and, in turn, risking a breakdown in cohesion in our communities.
As people of faith, however, we have a real opportunity to make a continued difference in our communities, building on the positive shifts. We can be bringers of hope and steadfast facilitators of connections between people longer term.
So, how do we encourage a sense of integration and belonging in this 'new normal'?
1) Celebrate and share the good people do
Storytelling is a powerful way of reminding people of the power of small things and the positives rather than the things we lack and the frustrations we face. It's a simple way of envisioning our faith communities through conversations, social media, newsletters, and formal talks. It helps to combat the myths and forge connections between people of different backgrounds as they recognise common values and experiences which transcend religion and culture.
It's important to talk about the value of the seemingly small actions as well as the big ones, as it helps everyone see how they can play a part. While we might not be able to set up a charity or feed 30 homeless people every night, we might, for example, be able to send a text that makes a difference to someone's day. Susan explained, "I was feeling really low when I received a text just asking how I was. It just flipped it—I suppose just knowing that someone was thinking of me, especially as I didn't know [the sender] very well."
We all have a role to play in acknowledging everyday acts of kindness which encourages more of them. A simple thank you or expressing the strengths you see in the action can be a huge encouragement to the person who did it.
2) Recognise the leadership potential in your beneficiaries
When people recognise what they do makes a difference to others and get ideas from shared stories, it releases more capacity for support and connection into our communities. Most faith groups have a small team of dedicated volunteers and more capacity is needed to share the load. This is particularly true in the current season where social activities in person will be limited to six people.
Notice who has the potential to support others and, rather than thinking about how you can meet needs around you, think how you can support and empower them. This may mean getting them to join you when you are doing activities to build confidence and understanding in how it works; it may need some training or a regular check in to see how things are going; or it may simply involve a prompting question: "Is there something they enjoy that they could invite others to join in with, including someone who might be feeling isolated?".
Being willing to ask for help ourselves and acknowledge that we don't have all the answers creates space for people to help us who wouldn't normally see themselves in that role. Helping others is key to increasing our own sense of belonging.
As a beneficiary who had become a volunteer explained, "I can help others because I know how they feel. I wouldn't have had the confidence to volunteer if [the coordinator] hadn't asked me herself. Now I love it. I'm going to teach some online cooking classes too."
It benefits the helper's wellbeing too. Mary said, "One Sunday, our vicar told us to phone one person that we wouldn't normally, so I did. We had such a lovely chat; it cheered me up too!"
3) Facilitate online with intentional opportunities for connection
With social opportunities limited, there's a need to be much more intentional about how we create space and time for people to connect. It's much harder to build a new friendship online, as conversations are likely to be facilitated and only one person can speak at a time to everyone on the call. It's therefore important to be intentional about facilitating opportunities to connect.
In our Creative English sessions, for example, we've found it's very important to make use of breakout rooms on Zoom, often for small groups of three or four people. Not only does this give everyone the opportunity to practise English, but to make friends with other people in the class. The facilitators are briefed to encourage conversation and not just focus on the task set, because that's how connection happens.
Where an unfocussed conversation on Zoom with a stranger can be quite awkward, doing a task helps, particularly if it's something like a craft which gives a focus and something to show  each other while also providing the option to chat while you do it, without the intensity of constantly staring at someone on the screen.
4) Don't just stick to online
Digital exclusion is a significant barrier for many, so online sessions can't be the only answer. It may also be the case that people are 'Zoomed out' after spending all day at work online and it therefore isn't a particularly fulfilling option for connection. We need to be wise in ensuring we remain within our local social distancing guidelines, but are also making the most of opportunities to meet outdoors in small groups or bringing two households together for an activity. Making use of the phone or a doorstep visit remain important, so everyone is included.
5) Model the culture you want to create
Everyone has the power to influence the culture of the group, so model the sort of participation you want. Peer invitation is the most powerful way to build a group. If you invite a diverse team to be involved in your project and encourage them to invite people they are connected with, you are likely to end up with a diverse group.
As one facilitator explained, "I heard about how one lady had invited mum friends from her daughter's school to give her Creative English group more opportunity to practise with native speakers and I thought I could do that in my zoom group too. We've all become really good friends. At the beginning, I just explained I wanted them to come and be friendly and encourage people to talk."
Less confident English speakers may only have spoken their home language since early March, so this capacity to speak different languages in your team can be a real asset and you may want to connect people with those who have a shared first language, or use this as an opportunity to bring people together, like our Creative English Zoom sessions. As we model joining in, welcoming all and care and interest for one another, it becomes a culture others can replicate.
6) Look for opportunities for partnership and to engage with other groups
One of the positives of lockdown is it has resulted in stronger connections between many organisations as they share resources and pool expertise to navigate this unique situation. As the situation changes, it's important to continue to look out for these opportunities. With limited resources, we are able to provide better wrap-around support for people when we work together.
It also helps us stay connected with a diverse range of people, especially through broader community events and activities online. This also calls for good communication within our faith groups and organisations, sharing what's going on and helping people access all that they want.
7) Go with people, don't just signpost.
This applies online, as much as it does in person. Shama, for example, was a volunteer with a faith-based community centre who was always bring new people along. She would say, "I brought this lady because she's always sad. I said ,'Why don't you come with me? Here you can meet nice people who will help you with your problems and make friends. I said, 'Don't stay at home alone and here she is.'"
In this new way of doing things, we shouldn't forget the power of going with someone. Even with our current limitations, a small group setting and a friend to go with can be an excellent bridge into wider community engagement, especially for those who've been isolated long before this pandemic.