Supporting vulnerable migrants as Britain leaves the EU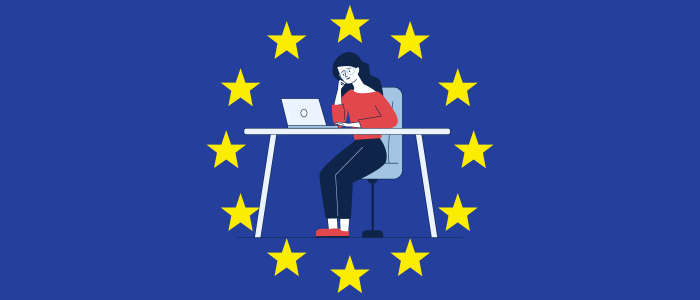 Lydia Martin is EU Londoners Project Officer with New Europeans, a civil rights organisation which champions freedom of movement, non-discrimination and the principle of solidarity in Europe.
---
It would be very hard for anyone to say they weren't aware that the UK voted to leave the EU when we had a Referendum back in June 2016.
Whatever your thoughts on the result or the process of leaving the EU, some very significant changes are being felt already by the communities that we are part of, or that we serve and support.
According to official figures, there are 1.2 million EU/EEA and Swiss nationals living in London alone. One immediate effect of the country exiting the EU is that these EU nationals living in the UK are required to confirm their right to live and work legally in this country through the government's EU Settlement Scheme.
Of this 1.2 million, 6% are 'vulnerable' and at real risk of not applying to the Scheme in order to continue to live, work, and have access to healthcare and benefits after we leave the EU. They risk becoming 'undocumented' if they do not apply.
In theory, the process to apply is relatively uncomplicated—you download an app and scan your ID document, and then upload documents that evidence that you live in the UK.
New Europeans works specifically with vulnerable EU nationals—the elderly and disabled, those who do not have access to a computer or mobile phone, those who may be nervous of engaging with the authorities—and the process can be daunting, unsettling, and challenging.
As well as those unaware they need to apply, people may have lived in this country for decades, had their children here, worked, and do not see themselves as a 'migrant'. But if they do not apply, there will be dire consequences for them, their families, and the communities in which they live.
In our work at New Europeans, we're aware that, while wider society may be aware of the EU Settlement Scheme, groups and organisations outside of the advice and migrant support sector lack information, understanding and engagement with the Scheme. They cite a need for more funding and capacity in order to adequately support their beneficiaries who are EU nationals.​
New Europeans is funded to support applicants, but also to help community groups and organisations to know about the EU Settlement Scheme, as well as to start thinking about what happens for people and communities once the UK has left the EU next year, and to have specific support and services to have in place for EU communities.
Faith settings, groups, and organisations have a unique understanding and connection to the most vulnerable in our communities. We believe it is time to start thinking specifically about those from the EU who you welcome through your doors, who you know, and offer support to.
New Europeans is working with FaithAction to run information sessions on the EU Settlement Scheme so that your staff and volunteers are aware of who needs to apply, how to apply, and where you can get additional specialised legal advice if necessary.
We also want to start conversations with you on how you are preparing for life after Brexit. How can you engage and support EU communities specifically? How can you raise the needs and challenges for EU communities to decision makers and others in power? Can you share your successes on this with others?
The EUSS information session will take place on 11th August at 2pm.
If you would like to find out how New Europeans can support you, please contact Lydia at [email protected].