"Lonely but not alone" – How faith and community groups are responding to loneliness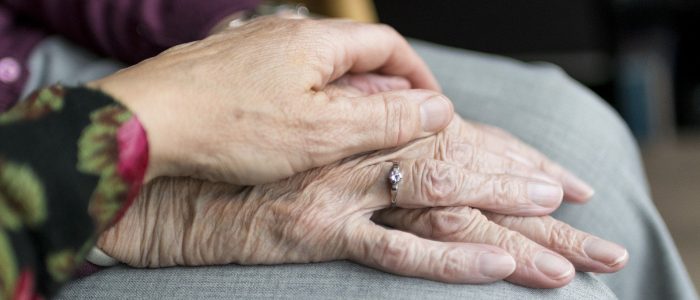 Before the pandemic, one in five people already reported feeling often, or always, lonely. The impact of coronavirus has intensified these feelings and caused loneliness for many more. Loneliness affects people of all ages and all communities, and many need support now more than ever. Faith and community groups up and down the country are working hard to reach out and ensure that people know that they are not alone.
Here's a quick summary of the great work some of our FaithAction members are doing:
Somewhere Else
Somewhere Else, a church in Liverpool also known as The Bread Church, has been tackling loneliness in a number of ways.  They keep connected with their congregation by regular phone and Zoom calls, and also run a knitting project called Click and Connect. Click and Connect is a creative way to keep in touch with the community – people knit or crochet squares that will later be combined to make blankets. At some point in the future, the blankets will then be distributed to the homeless. The project is ongoing and a huge success, with lots of people sending the church their colourful creations.
Linking Lives
Linking Lives primarily works with churches to establish befriending projects that usually involve home visits and telephone calls. Coronavirus has temporarily stopped visits, but Two's Company, the telephone befriending scheme, provides churches with an opportunity to connect and support lonely and isolated people during this time. Two's Company is currently being piloted in four parts of the UK but aims to expand.
Care Home Friends
Care Home Friends works to tackle the loneliness of care home residents in the Richmond area. Even before lockdown began for the general public, care homes were shutting their doors to visitors in order to protect their vulnerable residents. This meant that the Care Home Friends volunteers were no longer able to visit, leaving residents more isolated and lonelier than ever before.
The team secured a grant and bought Android tablets which they set up with video call software and distributed to the care homes in the area. These enabled staff to help residents make video calls to loved ones. For residents who could use them independently, the tablets were set up with additional gaming apps, such as Word with Friends, so that the residents could stay connected with their volunteers and others in the "outside world".
One of these residents was also able to video call his nephew who lives in Canada, who he hadn't seen for years. Staff have told the team that the tablets have been a lifeline in difficult times, enabling them to stay connected with loved ones. They've also been used to play games with a local nursery, stream online church services and facilitate reminiscence.
Adhar Project
The Adhar Project is a BAME-focused mental health charity based in Leicester, offering culturally appropriate support and advice. The charity has seen a huge rise in the amount of people self-referring and has also received referrals from GPs. Pre-coronavirus, their small team would have face-to-face contact with their service users and take people out for activities. These activities are now held on Zoom and have included yoga, meditation, and mindfulness, proving extremely popular with over 80 participants. Social isolation has increased the feelings of anxiety and depression for many and currently support is offered via the telephone.
---
Are you doing something to support the lonely right now? Inspired by some of the ideas shared in this blog? Join the conversation online this Loneliness Awareness Week with the hashtag #LetsTalkLoneliness