Becoming butterflies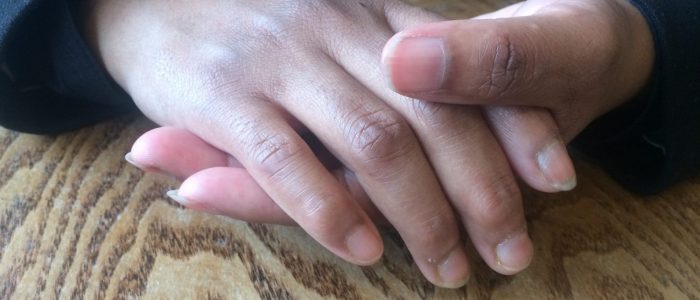 Our amazing volunteers often find that helping others also builds their own skills, confidence and connections in the community.  Here's one volunteer's experience of how Creative English helped develop her own confidence.
---
Before I started on Creative English, I didn't get out much. I was looking for something, anything I could volunteer to do. I found out about Creative English through my husband who's part of the local mosque. One day, he said that he thought they might need an English teacher. I didn't think I was qualified, as I had never gotten even a GCSE in English, but he didn't think that would be an issue!
I contacted the mosque, and the man I spoke with told me, "We need you – we need two tutors!". I told him of my worries about my qualifications, but he assured me it was fine, and that all the training I would need is provided.
So I went to the training, and it wasn't anything like I was expecting – Creative English really is creative, and we all had so much fun just learning how to run a class!
When the Creative English classes first started, it felt like the ladies I saw there were in cocoons. By the end, they'd all turned into butterflies. They've gone from being stuck in their chairs, and barely opening their mouths, to chatting with each other non-stop, having so much fun with the activities, and practically bouncing around the room! I've seen a group of ladies confidently set off for the bus stop, when they didn't know the first thing about public transport mere weeks ago. After doing a sessions involving 111, one of the ladies told me that, not only does she now know about the service and when to use it, she feels confident enough in her English to actually make the call and speak to someone! Creative English has made such a big difference, and I'm so glad to have been a part of it!
I feel like we've all learnt a lot from each other, with our ladies coming from many different culture. To see how we each view things in our different ways, and all the different things they do and enjoy, has really made a difference to me, and they've helped me to be more confident as well. When I was starting the Creative English training, I was terrified at the thought of standing in front of all these ladies and teaching them English. But now they're more than just friends to me; they help me to grow as we learn from each other. And neither age or culture stops them – all these ladies come from all over the world and they just want to learn about everything from everybody.
If someone was considering volunteering for Creative English, I would tell him, "Just do it!". It makes you feel like you can achieve anything! Now I can look somebody in the eye and have a proper conversation with them, and it's all thanks to the wonderful ladies I've been teaching. And because of that, I've started training to be a teaching assistant in a school!