Holy Alliances – should faith groups partner with secular organisations?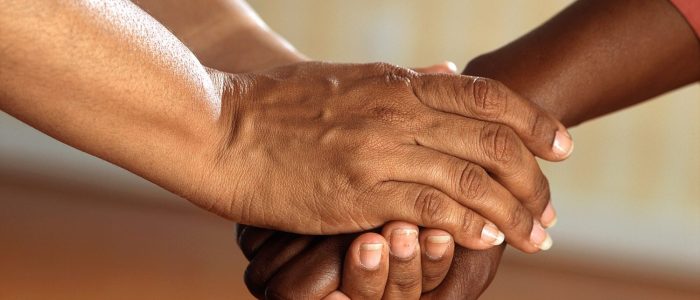 Shelter for rough sleepers. Discussion groups for transgender teenagers. Coffee mornings to combat loneliness among the elderly. These are but some of the many social action projects happening in churches across the country. Over the past decade, we have seen a much-discussed up-tick in church social action. Churches have also increasingly forged partnerships with non-Christian organisations in these projects. In our new report, Holy Alliances, we set out to understand how this partnership working is affecting churches and the work they do.
At half-past-ten in the morning, on a leafy street in Cambridge, St Augustine's opens its doors. It is time for the regular coffee morning, organised by the Residents' Association and supported by the church to combat loneliness. Locals shuffle in for a cup of coffee and a slice of Victoria sponge cake. They chat animatedly with Reverend Janet and with each other. It's one of the many projects for social good in the parish; another nearby church, St Giles, hosts rough sleepers in the church on cold nights in partnership with a charity. In part, these projects are about responding to acute need. Church leaders are amongst the first to notice social problems in the community, when members of the congregation confess to feeling lonely or when more and more discarded needles appear on church grounds. But the projects are equally driven by a community-minded conception of faith. Reverend Janet is a good example. "The beautiful thing about the parish system," she says, "is that it immediately imbues us with a community ethos. Our mission is to support the entire parish, regardless of faith or background."
This was a common theme: church leaders overwhelmingly see partnership working as a way to amplify their projects for social good, and therefore as a way of putting their faith into practice. For them, the upsides of partnership working are palpable: more resources, better outreach, more support. In our case studies, we also found that non-Christian partners can play an important role in referring and vetting people in need of help. 'Broker organisations', such as the Trussell Trust, Cinnamon Network and the Church Urban Fund, can turbo-charge this work. Many churches were happy to have an 'off-the-shelf' model to copy. In addition, broker organisations can help 'translate' between religious and non-religious partners and unlock funding.
Some of the biggest hurdles in partnership working are unclear communication and lack of acknowledgement. Religious partners can get frustrated at a lack of acknowledgement of their religious motivations. "They want us to do the work but they don't always want to acknowledge why we do it", one survey respondent said. Secular partners, on the other hand, can get nervous when (they think) the religious partner is sharing the faith during their social work. Clear agreements and open communication are key here. Reverend Janet easily shrugs off these concerns. "I don't care what your faith or background is", she says, laughing, "as long as you come and buy a cup of coffee."