Looking after each other's mental health: faith groups on the frontline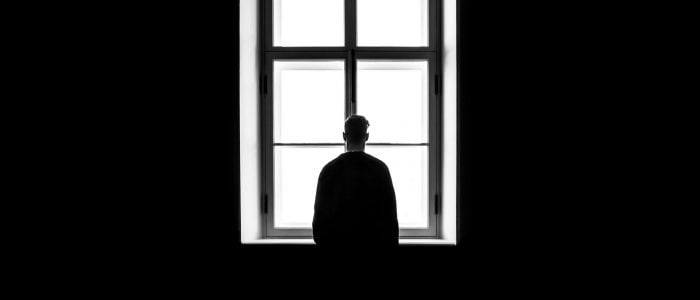 A friend of mine began to experience some unusual symptoms. Chest pains. Difficulty sleeping. At one point, he felt like he was having a heart attack. Alongside this came feelings of stress in situations that wouldn't normally have been stressful, and persistent unreasonable thoughts. There was apparently no explanation: no issues at work, or at home. And yet, the symptoms persisted. He decided to visit his GP, and after a brief consultation and physical check-up, he was diagnosed with anxiety and depression, and was prescribed anti-depressants.
Now, my friend is a person of faith. And, for several reasons, accepting this diagnosis was difficult. There was the perceived stigma around the label of "mental illness". And then there was uncertainty about how to reconcile faith in God with mental confusion and distress. He was unsure about starting the medication, so he waited, deciding to first talk it through with a leader at his faith community. The advice this leader gave in response proved crucial to his recovery:
"Well, if you have a broken leg, you're thankful for the plaster cast."
It sounds simple, but it challenged my friend's perspective, communicating that mental health difficulties are just like any other medical problem: we should thankfully accept whatever professional help we can get. And, coming from a respected leader, it cut right through any sense of stigma or perceived judgement. It gave him permission to accept that medication could form part of his healing. This wouldn't be to the neglect of other supports (things like volunteering, prayer and worship) but there was an acknowledgement that recovery is about the whole person; mind, body and spirit.
Things aren't always as positive as this: indeed, the relationship between faith and mental health can often seem tricky to navigate. Whilst studies show involvement in faith-based activities to improve wellbeing – and even to help with depressive symptoms – there is also evidence that stigma and incorrect "spiritualisation" of symptoms can exacerbate, not relieve, distress.
After receiving his diagnosis, a number of concerns filled my friend's mind.
"Is taking medication wrong?"
"Does it suggest a lack of faith?"
"Will I be judged?"
It's easy to see how a well-intentioned but misplaced comment at this point could have been harmful. For many people of faith, their beliefs and community are not an "add-on" to their lives but form the very core of their identity. Treatment and recovery from illness are not things to be considered as separate to faith, but as integrated. And so, the advice of trusted leaders carries immense weight.
I recently attended a Mental Health First Aid course. It was a reminder of how all of us may find ourselves as the first line of support to someone in difficulty, whether a family member, colleague or friend. There was a remarkable breadth to the content – but what really stuck with me was the simple power of well-placed encouragements and key questions in bridging the gap between someone experiencing symptoms and receiving treatment – just like that which my friend received.
There was also the sharp reminder that, no matter our background, we all have a "filter" through which we view the world, informed by life experiences, culture, faith and a range of other factors. This filter, "our window on the world," can both positively and negatively inform our responses to those in distress.
One in four people will experience symptoms of ill mental health in their lifetime. And we know that early intervention is crucial to recovery, especially when medication is required. Yet it is, on average, six months before people receive treatment for symptoms – and a shocking 75% will never be treated at all. It is notable, then, that one of the first people my friend spoke to about his diagnosis and his concerns was a faith leader. He is not alone: faith leaders are often well placed to respond first to people of faith experiencing mental ill health. Thankfully, the advice he received was empowering. If someone came to you experiencing symptoms like this, how would you respond?
For further information on how to make your faith community more welcoming and supportive to those experiencing mental ill health, see our Friendly Places training.
More information on Mental Health First Aid can be found at mhfaengland.org.
Photo by Sasha Freemind on Unsplash