When a problem doesn't need to be a crisis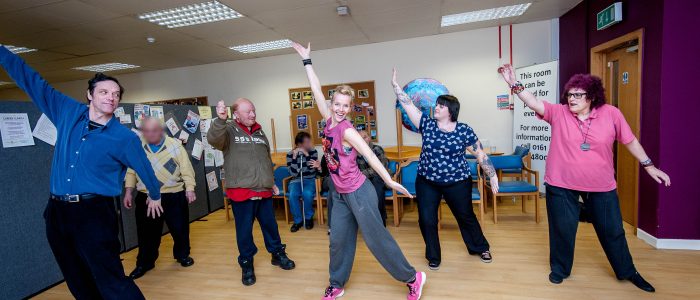 Above: The Purple Room Café, which works to combat isolation and was runner up for the Faith and Health Award
A friend who works for a café run by a faith-based charity recently told me about one of their regular customers whom she had been able to help. This elderly man's wife had been taken into hospital, but he was confused and did not know exactly where she was. Without anyone else to rely on, he was alone and distressed.
My friend did some detective work and was able to locate the man's wife in a local hospital. She took him to visit her, and described the moment when, as they walked into the room, the lady's face lit up as she realised her husband had found her at last – 12 days after she was admitted.
Another customer, who calls into the café most days, has said to her, "I know you would notice if I suddenly stopped coming in".
When people are isolated, it's so often that organisations like this can offer them the sense of community they are looking for – people to call on to help prevent a problem becoming a crisis. And these places can also help people realise that they have something to give too – from simply offering a friendly greeting to other people using the service to volunteering in a more formal capacity.
If you've been in touch with FaithAction recently, you might have noticed that we are asking faith-based organisations three questions:
What health, wellbeing or social care issues are most pressing in your area?
If you could say one thing to the Department of Health and Social Care, what would you say?
And what is the best thing that faith-based organisations are doing in your area?
I can't pretend to have done a full scientific analysis of the responses so far, but it's immediately obvious that social isolation and loneliness are key issues that our members are reporting. And of course, isolation isn't just an issue in itself, but is linked to other problems.
For some people, it can exacerbate anxiety or depression – and for some, this means that existing physical health conditions become difficult to manage properly. Isolation can also be mixed up with a host of other non-clinical issues, where cause and effect become difficult to untangle: poverty, a lack of English language, fear of crime, housing issues, and so on.
While these are huge challenges, it's perhaps not a surprise that faith-based organisations are picking up on them – because when they interact with people, they tend to care about the 'whole' person (physical, mental, emotional and spiritual) and the different aspects of their lives. This stands in contrast to professional services that, because of the way they were set up to work, end up just looking at the 'problem' presented to them.
It's not surprising either that faith-based organisations are among those calling for better joined-up working between the health system and the non-clinical services, in order to prevent someone needing medical care. Our members tell us that they're the ones providing the safe and trusted spaces in the local community, the drop-in cafés where people can develop vital social connections and support each other to cope better with life, and the free activities for children that can help combat obesity – to give just a few examples.
If GPs and hospitals were aware of what faith-based organisations in their local community can offer, and were encouraged to work with them, imagine how much better we as a society would be at keeping people healthy and well. When a doctor realises that what someone needs is not medication, but someone else who cares about them, it's often faith communities that can fill the gap.
I'll be reporting back on some of the other answers we are getting to our three big questions in future weeks. Meanwhile, does this chime with your experience? Are there different key issues that you would like to raise? And do you have examples of how faith-based organisations are joining up effectively with the health and care system? Let us know here.