Resources for Dementia Action Week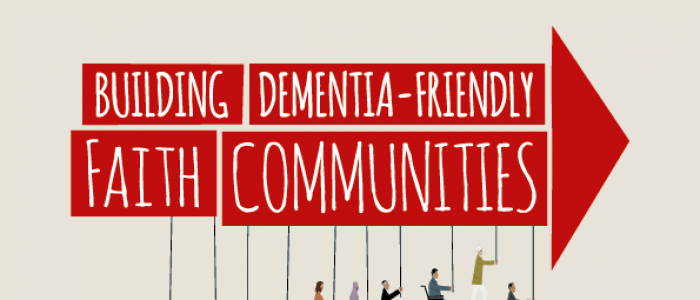 This is Dementia Action Week, so we thought we'd take the opportunity to highlight some of the great resources that are available on dementia and are particularly suitable for faith groups to make use of. With dementia being a growing social issue, it's likely that every faith community is affected either directly or indirectly – and educating ourselves is one of the best ways both to tackle the fear and stigma surrounding the disease, and to ensure that people who are affected get the support they need.
You can see the full collection of resources on the health and care pages of our website – and if you spot anything we have missed out, please let us know!  All of the resources described here are free of charge, and some require you to provide an email address or register with the organisation in order to download them.
---
New this week is My Faith Matters, from Christian disability and community engaging charity Livability. This is a resource to support people living with dementia to maintain, reconnect with, and explore what brings meaning to their life. While it's primarily aimed at churches, it can be used with a person of any faith to help them and those caring for them record and celebrate what is important to them – and it's full of tips of how to have conversations about spirituality with someone who has dementia.
---
Also from Livability (in partnership with Alzheimer's Society) is a practical guidebook, Developing a Dementia-Friendly Church. With information about dementia itself, why churches should engage with people who have dementia, and steps to take to become dementia friendly, this is a useful and authoritative resource.
---
From Alzheimer's Society, the Dementia Guide contains all the basic information someone might need to know about dementia. It is available to download in Hindi, Punjabi, Urdu, Bengali, Traditional Chinese, Welsh and Gujarati, as well as the English version.
---
A general resource but with a good section on an Islamic response to dementia is the Guide to Healthy Living: Mosques, produced by Public Health England in the West Midlands, Birmingham City Council and KIKIT – Pathways to Recovery. See pages 18-19.
---
Jewish Care has produced a suite of resources, including tips for helping a Jewish person living with dementia to celebrate Jewish festivals, a booklet aimed at carers on supporting a person living with dementia, and a guide to care at the end of life.
---
Dementia-Friendly Gurudwaras is a Bradford-based project spearheaded by Sikh healthcare professionals, who are now assisting other Gurudwaras to become dementia friendly. The website includes a downloadable toolkit for Gurudwaras. The project offers Gurudwaras help with a self-audit and developing an action plan, a mentor scheme, and a Dementia Friends workshop delivered in English and Punjabi.
---
Caritas Social Action Network and Welcome Me As I Am have produced It's Still ME Lord, an online toolkit aimed at Catholic clergy and other church workers, carers and family members, and people affected by dementia. The toolkit focuses on how to accompany those whose lives have been touched by dementia in their spiritual journey.
---
Finally, don't forget our own resource, Building Dementia-Friendly Faith Communities, which has examples of how groups from different faith traditions are supporting people living with dementia. I hope their work inspires you to take action this week.