#ThisIsAmazing – NHS Blood & Transplant Campaign for Donors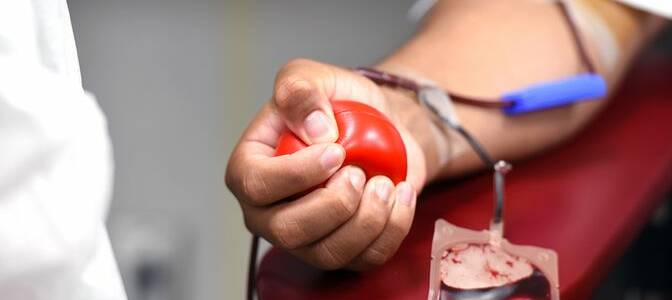 This year marks the 75th Anniversary of the NHS blood and transfusion service, now undertaken by NHS Blood and Transplant.
The generosity of blood donors has been vital in the journey to provide a safe and reliable blood service to the NHS and patients across England, and countless lives have been improved and saved. However, blood donations have been impacted by the pandemic and the number of current donors is at its lowest point in 25 years. As life and the NHS start to return to normal, patients will need blood donors more than ever.
NHS Blood Transplant need 100,000 new donors to join their community to respond to increasing demands. They have launched a new campaign, #ThisIsAmazing in order to attract new donors and to spread the news that every time a person donates blood, they can save up to three lives in an hour.
NHS Blood Transplant have developed a range of tools in their campaign hub that can be used on social media to raise awareness, along with examples of social media posts and assets.
There is also a need to quadruple the number of Black donors coming forward. Although people from all communities are encouraged to give give blood, there are some rare blood types that are more common in people of Black heritage, and there is an increased demand for these to help provide treatment to the 15,000 patients living with sickle cell.
A recent joint campaign Bonded by Blood, with Black health charities including African Caribbean Leukaemia Trust (ACLT), and community organisations Unsickle My Cells (CIC) and SickleKan, aimed to encouraged Black communities to give regularly. NHS Blood Transplant have now created additional Black History Month content to build on the momentum, all of which can be found here.
Donors are needed now! We encourage you to get involved with #ThisIsAmazing and to share the call for donors to your networks.