Partnership Manager: Goodbyes and Hellos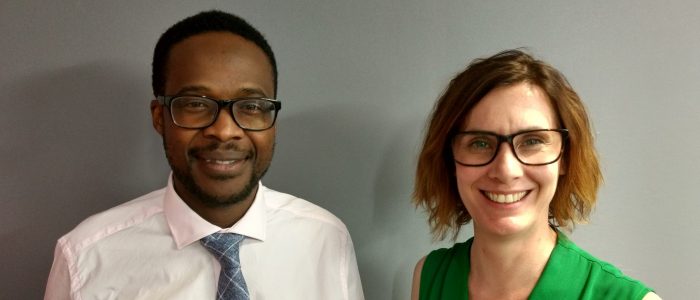 After an exciting and memorable year, we are bidding farewell to Lis Gutteridge, the Partnership Manager for the Creative English programme. Lis has decided to move on from FaithAction to other ventures.
While we will miss her positive energy and mischievous sense of humour, we wish her the very best both professionally and personally. I'm sure you will join us in thanking Lis for all her hard work and dedication to the success of the Creative English programme.
We are pleased to announce that Tambi Matowanyika has now joined the FaithAction team as the new Partnership Manager for the Creative English Programme. Tambi will be working closely with all the programme partners as well as taking responsibility for the FaithAction admin team.
Tambi has previously worked in banking as a relationship manager, in adult education as an English teacher, and the agricultural sector as a sheep breeder. He loves to travel (and has lived on four different continents!), ramen noodles, and Japanese anime.
Tambi will be based at LifeLine House in Dagenham, East London and you can reach him by email at: [email protected]