Befriending Week (1-7 Nov) resources
Befriending Week is celebrated 1-7 November each year, and is a great opportunity to raise awareness of the great impact befriending has on reducing loneliness and social isolation.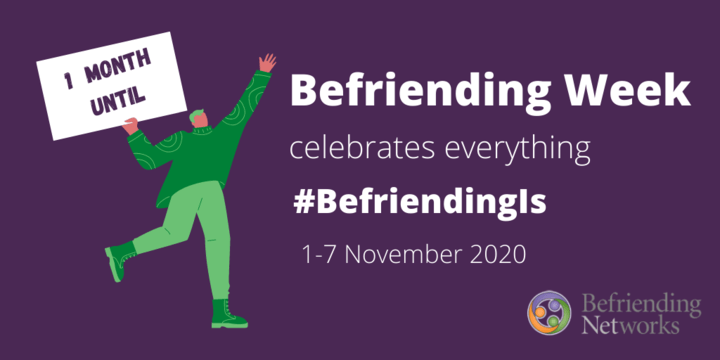 This year's theme is 'health and wellbeing', looking at how befriending can improve the health and wellbeing of both the befriendee and the befriender, ensuring the health and wellbeing of your organisation and its staff remains strong, and new research into technology, loneliness, community engagement, social prescribing and other topics surrounding health and wellbeing in its widest sense.
With less than a month until Befriending Week, Befriending Networks has released a resource pack full of tools, ideas and inspiration to help you get involved.