Do you know about our resources?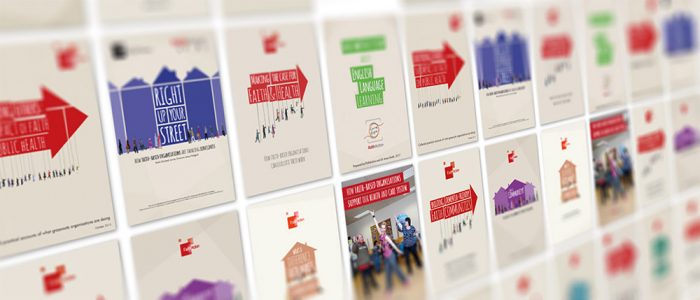 Here at FaithAction, we have a wide range of resources that are completely free for our members to use!
FaithAction membership
Being a FaithAction member gets you access to downloads of all our resources, plus you'll also have the opportunity to get our weekly e-news, which is full of the latest funding opportunities, news and events from across the sector.
Already a member? Sign in and head over to our Resources page to access your free downloads.
Not a member yet? Register with us for free – and don't forget to sign up for our e-news along the way too! Once you've completed your registration, head over to our Resources page.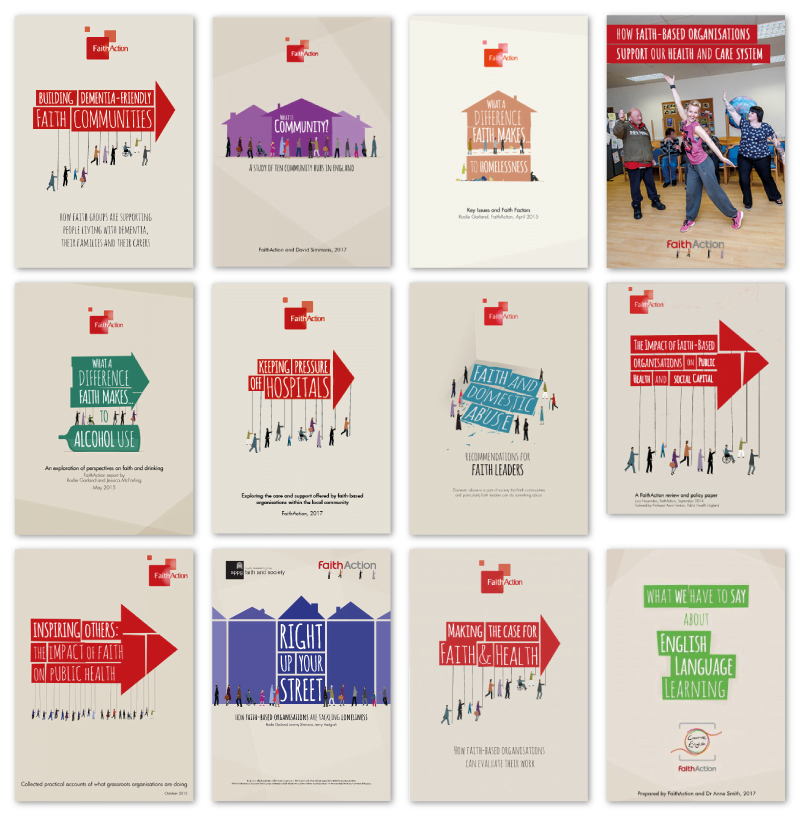 Involved in the health and care sector?
What a Difference Faith Makes… to Alcohol Use
Our exploration of how different faiths view drinking and how faith can help support people with drinking problems
What a Difference Faith Makes… to Homelessness
Our exploration of how faith groups are helping to support homeless people and the differences in a faith-based approach
Building Dementia-Friendly Faith Communities
How faith groups can support people with dementia in their communities and link up with public services
Working with Faith Groups to Promote Health and Wellbeing
Produced in association with the Local Government Association, this report looks at how local government can work with faith groups to better support health and wellbeing in their communities.
Interested in social issues?
Right Up Your Street: Faith's Response to Loneliness
See how faith is building community and supporting people with loneliness.
What is Community?
Our findings from research into what the core ingredients of community are.
What we have to say about English Language Learning
How faith communities can build integration and belonging through learning English.
Domestic Abuse: Recommendations for Faith Leaders
Suggestions and tools for addressing domestic abuse in faith communities.
What Works in Prisons
An exploration of how faith-based organisations and communities are supporting offenders and their families during and after prison
Looking for evidence and case studies?
How Faith-Based Organisations support our Health and Care system – A collection of case studies from our Faith and Health Awards 2018, highlighting how faith communities support a diverse range of health issues.
The Impact of Faith-Based Organisations on Public Health and Social Capital
First of its kind in the UK, this report examines the work of faith organisations, the effect they have on public health, and how they can work with public health bodies for greater impact.
Making the Case for Faith and Health
Our guide for faith organisations to help them better evaluate the work they do and help build up the evidence in support of faith-based organisations working in public health.

Inspiring Others: The Impact of Faith on Public Health
A collection of case studies looking at five faith-based groups working to improve health in their communities.
Keeping Pressure Off Hospitals
Our findings on  how faith groups and organisation are supporting people with out-of-hospital care and helping to reduce the pressure on our primary care system.