Gearing up for the NHS Expo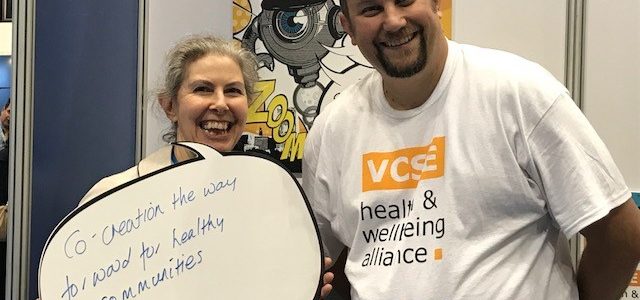 Expo 2019 is the biggest NHS-led event of the year, taking place in Manchester on 4th and 5th of September. FaithAction is proud to be part of the steering group for the event, representing the VCSE Health and Wellbeing Alliance.
We know that the voluntary, community and social enterprise (VCSE) sector plays a huge role in supporting health and wellbeing in our communities – but this isn't always recognised by 'the system'. The Health and Wellbeing Alliance will be hosting two seminars at Expo, looking at mental health and at how the VCSE supports resilience in communities, in order to raise that awareness.
If you're interested in attending the Expo, you can find out more at https://www.england.nhs.uk/expo/
Please contact [email protected] if you are planning to book a place, as we may be able to source some complimentary tickets.