Civil Society Strategy: have your say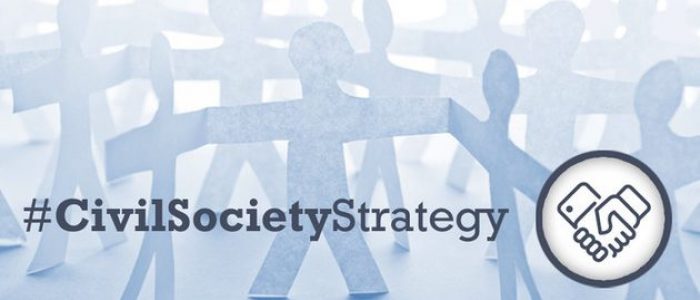 The Civil Society Strategy (CSS) engagement exercise has now been running for over a month, giving people a say on how government can work with and for civil society to build a stronger society now and in the future. The Office for Civil Society has now launched a CSS Toolkit to help as many people as possible take part.
The Toolkit will support organisations and interested individuals to hold CSS conversations with their own networks and feed them back to the Government. It offers practical tips and tools on how to set up anything from an informal conversation to a full workshop. The aim is to widen the range of stakeholders that get involved in the CSS and bring voices into the conversation that might not otherwise be heard.
If you plan to use the Toolkit to set up your own conversations, the Office for Civil Society would like to hear about it. You can use #civilsocietystrategy on Twitter or share pictures and impressions via [email protected].
Find out more (scroll down to the Documents section): https://www.gov.uk/government/consultations/civil-society-strategy-have-your-say