Featured member: Barking and Dagenham Somali Women's Association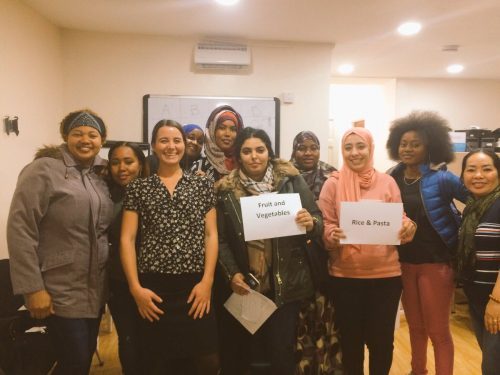 Barking and Dagenham Somali Women's Association (B&D SWA) is a registered charity that empowers and enables women both in the London borough and surrounding areas. It offers services to women from a variety of backgrounds – all women in the area are welcome.
As well as running FaithAction's Creative English classes, B&D SWA provides support to women with their health and wellbeing and mental health, as well as to parents who have children with additional needs. Its main aim is to help women enhance their opportunities and improve their lives.

Zahra, the Managing Director, is committed to helping move women forward:
I find it very rewarding to see women come in with their shoulders down feeling that they can't cope any more with all the challenges they face and then leaving knowing they can go on to achieve.
Although the organisation is not a faith-based one, it is full of faith-filled people like Zahra. Her faith empowers her to help and support other women in need.
B&D SWA has helped many women put broken lives back together – one woman has even referred to Zahra as the mother she never had.
Zahra's advice is:
Have a moral purpose to what you are trying to do, because it is important to keep sight of the person, not the problem. If your purpose is to help somebody else, this is a good start.
 For more information about the association, please visit www.bdsomaliwomen.org.uk