Thousands take part in Mitzvah Day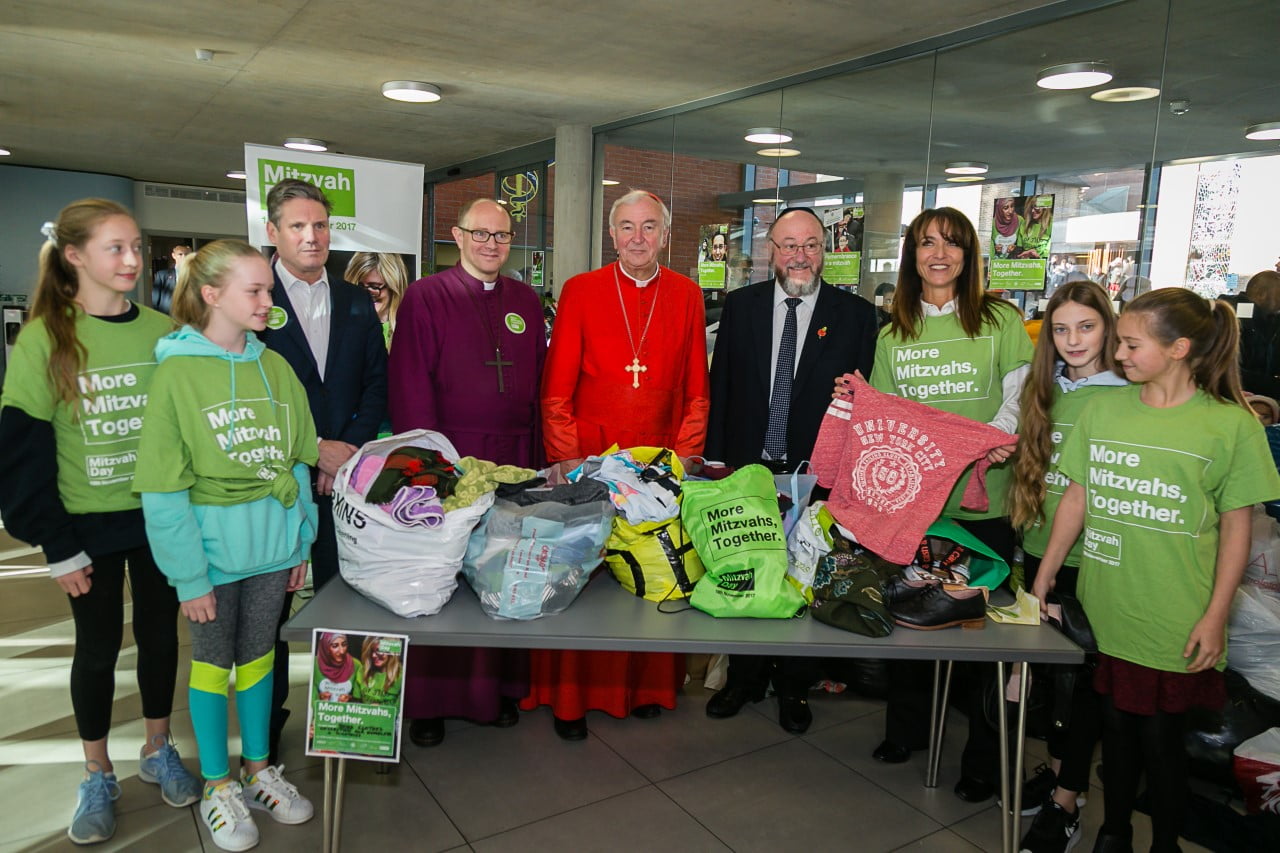 Thousands of volunteers, including MPs and celebrities, gathered together last week for Mitzvah Day 2017. The day, which takes place during Inter Faith Week, saw people of all ages and a variety of faiths devote their time – rather than their money – to helping others.
A day of good deeds, Mitzvah Day is the UK's biggest faith-based day of social action. There were 415 separate Mitzvah Days held across the country, resulting in more than 1,200 projects to support the elderly, homeless, refugees and some of the poorest and most vulnerable in society.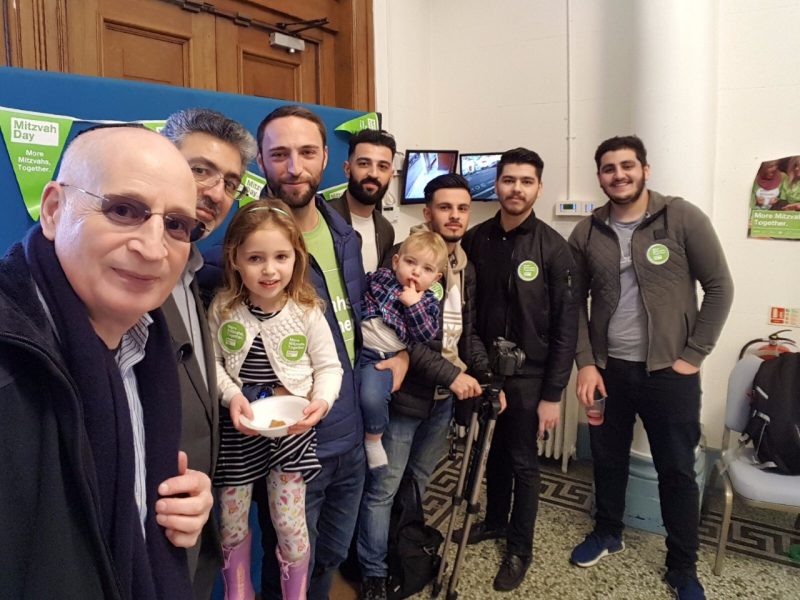 Eight different faiths participated this year, and over 100 interfaith events took place, with three-quarters of attendees reporting that they had met someone they would not otherwise have come into contact with.
The events taking place on and around Sunday 19 November included a blood drive at the new Golders Green Islamic Centre, where Muslims from the area's new Islamic Centre joined with Jews to give blood – showing unity after recent controversies and a petition against the centre. Young Jewish and Muslim schoolchildren in Brent came together to cook for homeless people and clear out at the Sufra NW London food bank, while Jews and Christians in Newcastle filled and wrapped more than 100 shoeboxes for local people in need, containing toiletries, knitted hats, gloves, scarves, socks and sweets.
Mitzvah Days also took place in 30 countries around the world, involving 40,000 volunteers.
In a divided world, where we are increasingly suspicious and often fearful of our neighbours, events such as Mitzvah Day are more vital than ever in bringing people together and beginning to form real and lasting friendships between faith groups.
–Mitzvah Day Founder and Chair, Laura Marks
Find out more at www.mitzvahday.org.uk