Improving lives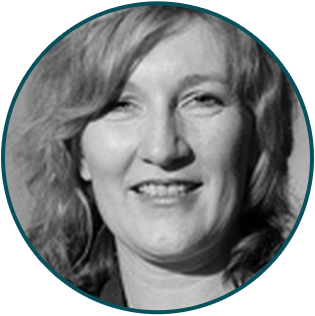 I'm Deborah Jamieson and in my role as the Head of External Relations in the government's Work and Health Unit, I want to tell you about a consultation that opened on 31 October 2016 called Improving Lives: the Work, Health and Disability Green Paper. I need your help to ensure that this consultation can deliver real change.
A consultation on work, health and disability was a priority for us as the facts are stark:
48% of disabled people are in work compared to 80% of non-disabled
only 8% of employers report that they have recruited a person with a disability or long term health condition in the past year
ill health among working age people costs the economy £100 billion a year and sickness absence costs employers £3 billion a year
Evidence shows that appropriate work is good for health and so we have a clear vision on what we want for the future; a society where everyone is recognised for their skills and talent, regardless of disability or long term health conditions, so they can reap the rewards of work. We want people to have the right support, whether in or out of work, to help them keep and find a job as their health allows. Making that vision a reality will be a challenge and that's why we need responses to the consultation that consider the wide range of individuals, employers and welfare and health care systems.
We need organisations like FaithAction to take part in this consultation and to promote it to the individuals and organisations that you work with. Faith groups already play a crucial role in helping people to lead healthy and fulfilling lives. We want to draw on that spirit of citizenship and expertise to make sure that the consultation responses help us provide the best outcomes for people with long-term health conditions or a disability. You have the opportunity to reach many people and increase responses from a range of communities.
You can reply to the consultation on Citizen Space, which makes answering the questions a simple and accessible process. There are 45 questions in total and they are broken down into several areas. You are free to answer which questions you want depending on your area of interest. Specific questions directed at service providers and the voluntary and community sectors are included. You don't need to complete the responses all at once as you can save your answers at any point and return to it later.
The green paper itself is available in multiple formats. There will also be consultation events, mostly run by stakeholders, and we encourage you to organise your own events. If you need help organising a consultation event, please contact me at the Work and Health Unit ([email protected]).
I believe that we share a commitment to transforming the work and health landscape in Great Britain. This consultation is the opportunity for you and the organisations you work with to contribute to that transformation. I really encourage you to respond to the consultation yourself and help others to do so too.
Thank you for your support.
Deborah Jamieson OBE
Head of External Relations, User Insights and Culture Change
The Work and Health Unit