Get the latest information and guidance
National Lockdown - Rules for Places of Worship
From Thursday 5th November, England enters it's second National Lockdown for the next 28 days until Wednesday 2nd December. From this date, places of worship should close except for certain permitted uses.
Places of worship are to close for regular communal worship. However, unlike the first lockdown, places of worship can remain open for the following reasons: 
Individual prayer, which must not be led by an officiant

conducting funerals, which a maximum of 30 people can attend
for commemorative events celebrating the life of a person who has died, including stone setting and scattering of ashes
to broadcast or record an act of worship. The number of people in the place of worship should be limited to those essential for the broadcast or recording, including the officiant, any technical support or musicians or singers who would take part in a normal act of worship.
to provide essential voluntary or urgent public support services, including food banks and blood donation sessions
to provide childcare by a person registered under Part 3 of the Childcare Act 2006
to provide support groups where there is a need for the group to meet in person. Examples include addiction support, support for new parents, victims of crime and those suffering bereavement
Weddings and other life cycle events are not to take place for the duration of the lockdown, with an exception made for weddings and civil partnership ceremonies where one of the participants is seriously ill and not expected to recover.
Local COVID Alert Levels - Key Messages for Community Leaders
On 12th October 2020, the government announced a new system to help simplify and standardise local rules around COVID. The three tiered system has been implemented across the country, setting out clear rules on what people are expected to do to keep themselves safe. A number of places have been placed in the high or very high alert level, with more expected to follow. To help community leaders explain this new system to those communities in the high or very high alert level tiers, the Cabinet Office have produced a series of resources outlining the rules in each area, when they go into force and suggestions for ways to help spread the message to the local community.
The Cabinet Office have also issued an Influencer Toolkit for community leaders across the country containing key messages the government wants to promote.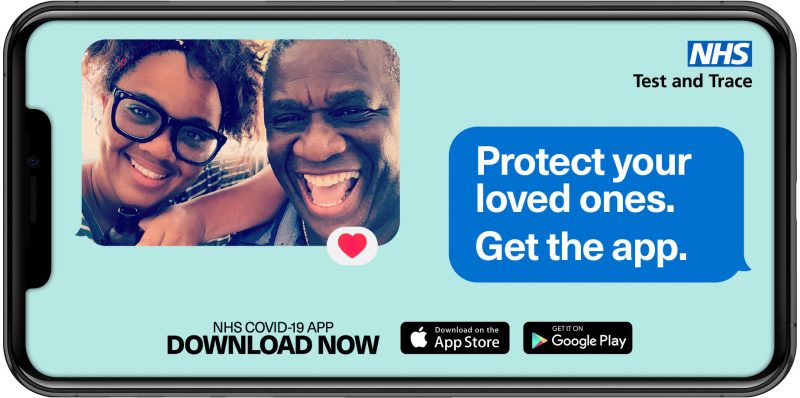 The new COVID-19 app by NHS Test and Trace is now available. This app is the fatest way of knowing when you're at risk of coronavirus.
Find out when you've been near other app users who have tested positive for coronavirus
Keep track of infection levels in your area
Check in with venues and get alerted if other visitors have tested positive for coronavirus
Check if you have coronavirus symptoms and order a test online
Keep track of your self-isolation period and get relevant advice
If you are holding services or other events in a venue, including a place of worship, you can display a QR code to allow visitors to quickly check-in using the COVID-19 app and help trace and stop the spread of coronavirus.
If you would like to help spread the word about the app and how it works in your community, there are a number of informative posters and other resources available on the official website. Versions of the resources translated into 11 different languages are also available.
Jewish High Holy Day services and gatherings
The Government has released a checklist covering key principles from the COVID-19 guidance to help Jewish communities carry out services and gatherings in a safe manner.
Reopening of places of worship
The Government's new guidance for places of worship in England came into effect from Saturday 4th July.
MHCLG have produced a helpful poster to be placed outside of places of worship, containing the key advice necessary to keep your congregation safe once you begin to reopen.
We're also collecting good practice released by faith groups, representative bodies, and supporting organisations.
General guidance regarding coronavirus
At FaithAction, we've been collating together all the information, advice and guidance from across the sector and beyond about this pandemic that is of interest to faith groups and communities.
This includes guidance specifically related to faith and its practices, plus guidance covering wider issues, from mental health to bereavement.
Reporting of coronavirus regulation breaches
If you believe that there has been a serious breach of coronavirus regulations, you may report an incident to your local police force.
While you may always call 101 for non-urgent police matters, many forces are urging people to instead use online reporting methods where possible due to the increased pressures of the pandemic.
We've put together a list of links to these online reporting tools, where available.