Faith Covenant Update: New Signatories and Growing Momentum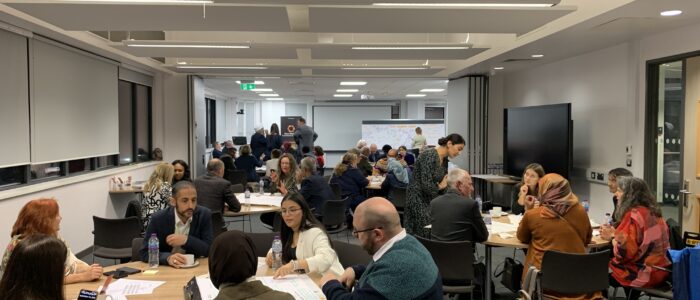 Members who have been following our work for some time will know about the Faith Covenant. For those who don't, the Faith Covenant is a framework to facilitate effective partnership working between local authorities and faith groups. It has been adopted by 28 local authorities to date, including three new signatories who signed in September during Faith in Partnership Week 2023.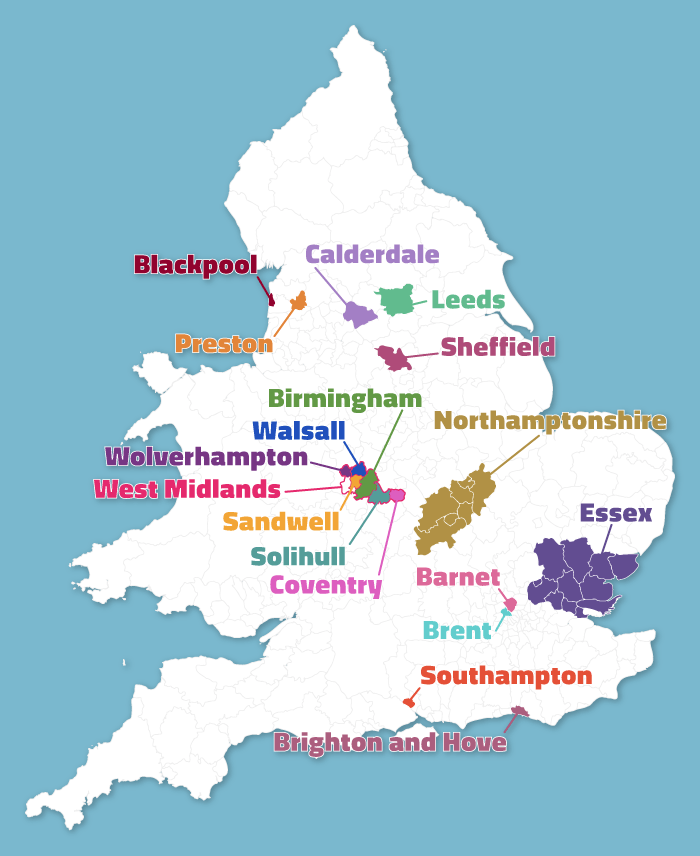 Momentum continues to grow around the Faith Covenant as local authorities realise the potential it has to sustain the kind of cross-sector collaboration we saw during the pandemic. Central government are recognising this too, and a key recommendation coming out of the recent Bloom Review encourages all local authorities to sign up to some kind of charter with faith groups. We hope to see this translate into further interest in the Covenant.
New Signatories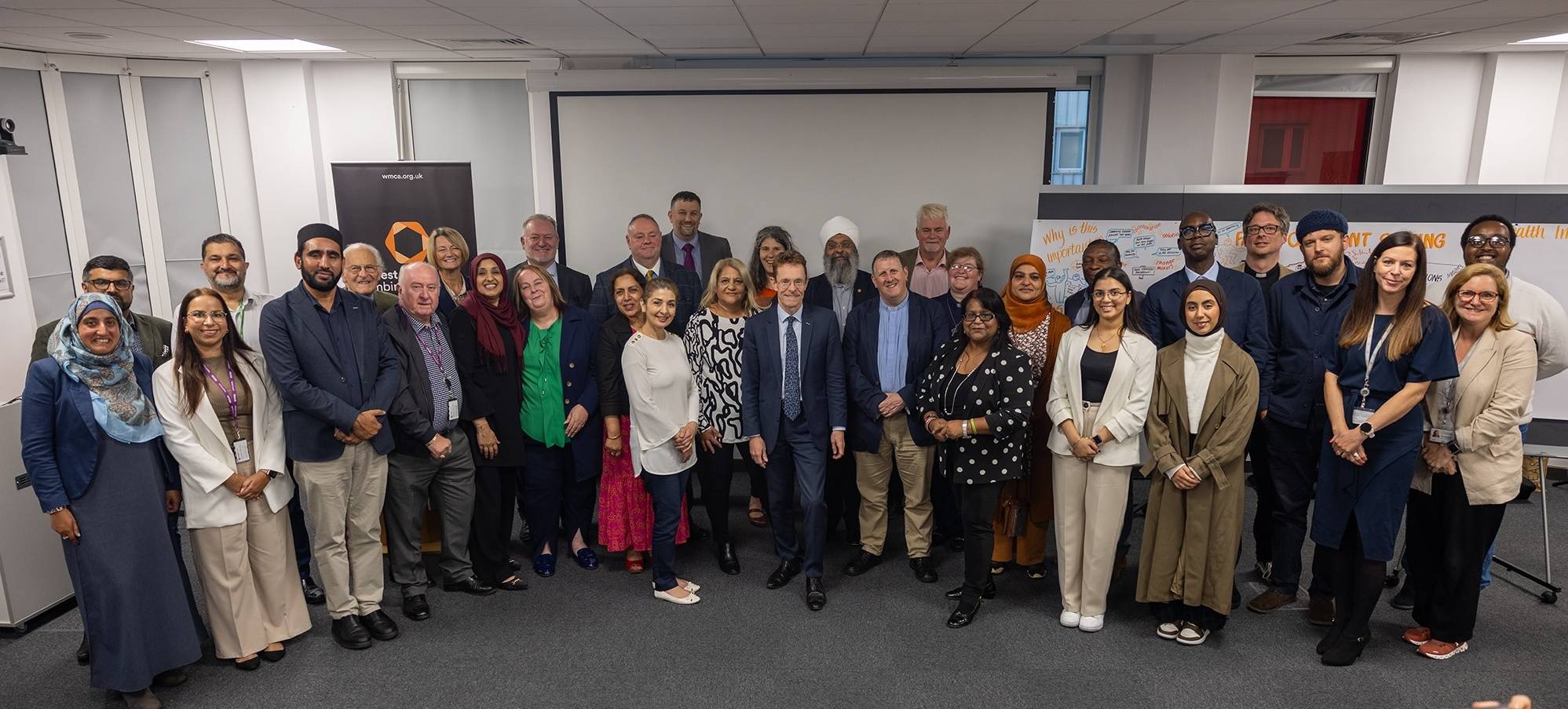 When the West Midlands signed the Faith Covenant in September, they became the first combined authority in the country to do so. Walsall and Sandwell councils signed on the same night, and Dudley signalled their intent to add their signature soon.
Andy Street, Mayor of the West Midlands and WMCA chair, signed the Covenant as a signal of commitment on behalf of the WMCA to work even more collaboratively and consistently with diverse faith communities to deliver a better connected, more prosperous, fairer, greener, and healthier region.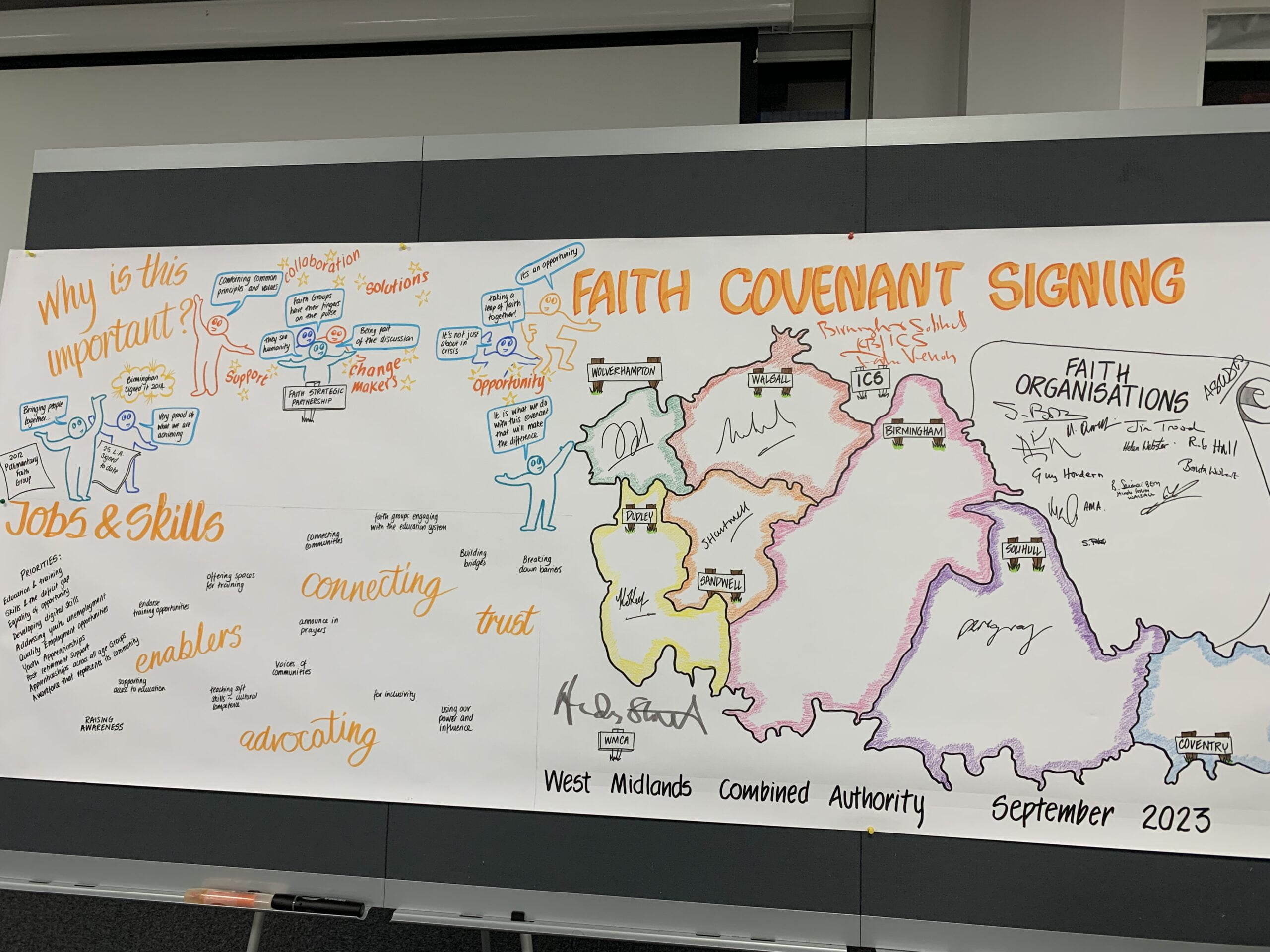 Looking ahead, in mid-November Sheffield will be signing their own Faith Covenant in an event involving the Council, Bishop Peter Wilcox, various other faith leaders, and South Yorkshire Police and Fire and Rescue. They intend to sign the Covenant as an initial step towards embedding an ongoing process of multi-sector engagement, including an annual Faith Summit and quarterly consultations, dialogues and forums.
Inter Faith Week 2023
Inter Faith Week (hosted by the Inter Faith Network), is an annual opportunity to strengthen relationships among faith groups and between people with religious and non-religious beliefs. This year's Inter Faith Week will be held from 12-19 November. Why not take this opportunity to have a conversation with other local faith leaders and your local council about adopting a Faith Covenant locally?
When adopting the Faith Covenant, faith communities and local authorities jointly commit to a set of principles that guide engagement, aiming to remove any mistrust and promote open, practical working on all levels. We've seen this turn isolated faith forums into integrated members of the local voluntary sector, create vehicles to deliver social action projects in partnership (such as a social prescribing programmes), and create clear channels of communication between councils and faith groups which have proved vital in times of crisis.
For more information, head to the APPG website and check out the following resources:
You can also still view all of the resources and video recordings from our recent Faith in Partnership Week here.