On the death of Her Majesty Queen Elizabeth II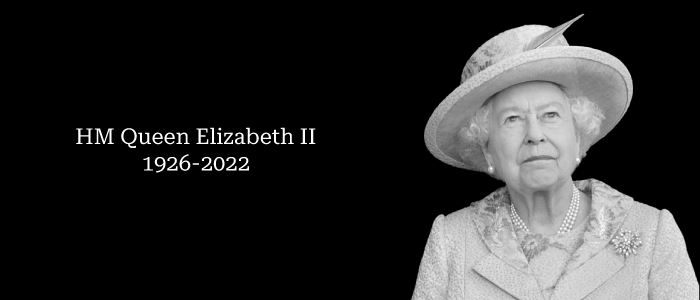 As tributes and commemorations pour in, to mark the passing of Queen Elizabeth II, we have an important opportunity to pause and reflect.
Indeed, the British weather seems to have set the tone of sober greyness, with rain showers lingering on the horizon, just as grief and tears seem to for many of us.
When a dear older relative passes away, we can be struck by how we feel somehow uncovered. Bereft of their lived wisdom and experience, the passing of that generation leaves us feeling more exposed. While many individuals face this sensation day-in day-out, the United Kingdom is now left collectively feeling this way today. Many of us have felt that Her Majesty would always be there; with her passing, we have been surprised by a sense of loss.
It might be expected that, as people of faith, we would focus on her beliefs and her role as a Christian, but that is not where the emphasis should lie. Instead, we should look at her actions and what they represent. It is how she conducted herself which was a true witness to her faith; it is her character which spoke loudest of her nobility.
There are countless great attributes that she exemplified over such a long reign—her sense of duty, her capacity for understatement, her wonderful sense of humour, her compassion, and her presence. There is much discussion of what it means to be 'British', but surely it is these things. What's more, these are also characteristics we see displayed throughout the Commonwealth.
This next period will be one of thanksgiving and celebration of Her Majesty's service. However, we have the opportunity now to confirm these attributes as our personal and national characteristics—so that we can turn our memory of her into her legacy, and remain covered by the attributes that she faithfully demonstrated to us.
Our prayers are now for His Majesty.