England is what we make it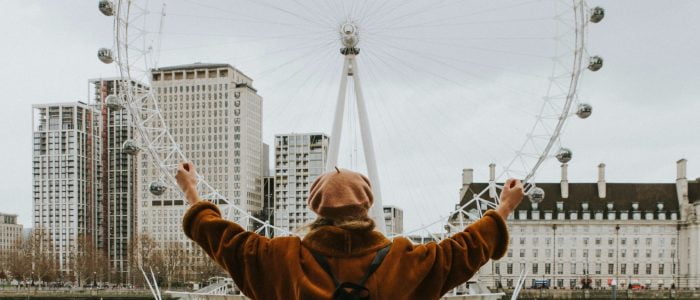 It could also be said that the English are whatever you make them. Anyone studying the history of these Isles will swiftly realise there really is no such thing genetically as an English ethnicity. We are made up of many different peoples. Recently, the Labour politician David Lammy, in his book Tribes, wrote up his own DNA makeup. He was aware of a Caribbean background, but he wasn't aware of all the other roots that he had. I, too, recently found some inheritance from overseas. Like David Lammy, there are parts to my background that I was not aware of and which are probably unimportant in my day-to-day life.
So it is strange that, on equality monitoring forms when it comes to ethnicity, we are offered the choices of Asian British or black British, but not black English. This was pointed out to me when I was a teacher. In the process of filling out a form with a mother of a child in my class who had a very similar background to my own – similar accent, similar education, similar culture, just a different skin colour – she said to me that she wanted to have the option of a 'black English' box to tick, for she identified herself as English. Likewise, David Lammy says that the Windrush generation are 'the most English of people'. I think I know what he's getting at. For to be English is surely more about attitudes and outlooks which are commonly held, than it is about some racial pseudo-science.
As I write these words, it is 23rd April – St. George's Day. St. George, as the patron Saint of England, is supposed to embody Englishness. Yet he certainly cannot be an example of an Englishman, because it is unlikely that he ever came here, he certainly wasn't born here, and he didn't die here.  But if St. George shows pluckiness against unlikely odds, demonstrated by being the ultimate underdog of a man fighting a dragon, then maybe he is an embodiment of what we would like Englishness to be.
I have no doubt that the mother I sat with those years ago contributed in her own way to what Englishness is, just like the Windrush generation, who built on and contributed to what Englishness is today. The point is that very few definitions are fixed and unchanging. Our nation is changing and adapting, but some of the outlooks, or some of the Englishness, remains pervasive. We can choose to be plucky, we still prefer the underdog and we can be adaptive and inclusive.
Faith has a key part to play, a place that helps us think beyond our immediate needs desires and aims for life. Faith helps us think bigger than ourselves, it gives us perspective and a purpose beyond our own lives. Faith can be an aid to giving us a collective identity, and it certainly can inform our Englishness.
As we travel as a nation through this pandemic and beyond, we have an opportunity to make England what we want it to be. I hope and trust that our Englishness will develop, but also that it will remain the same in some ways. It's time now to dream and work towards what we want to be. There are still Dragons out there, but we, as the mad Englishman, can still take them on.