Complete the census, because YOU matter!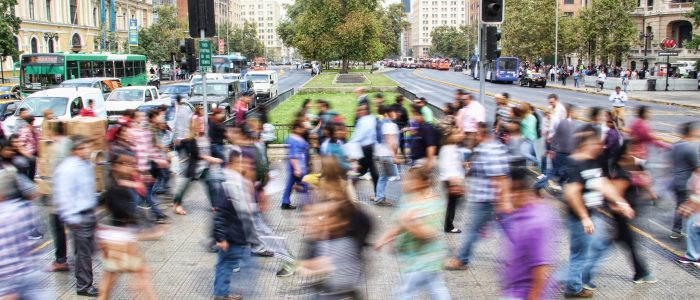 I have to confess: I love the census. This is partly because, as a historian, it is such a useful source of information. The census gives us a snapshot of the United Kingdom, which is then used to help organise government programmes and assign funding, for example. At FaithAction, we are often turning to census data to guide and support our work – but this information is only useful if it presents an accurate picture of the country.
Which brings us to the fundamental issue: if you're not counted, you don't count.
This week, it was my birthday. In my family, we're not big into celebrating birthdays on the precise date. All my life, we have moved birthday parties and celebrations, and even the opening of presents, to more convenient dates.
However, a number of years ago, I was visiting a faith-based charity in the North East that works with young women, often those who had young children but did not have family to support them. At this time, this charity had a number of houses where these young women were supported and cared for in a way that would be hard to understand outside the precincts of faith. It was a superb organisation doing important work.
The then-CEO told me about some of the different things they do to communicate value and worth to these young women – one example was the big celebration of birthdays. I was told that these young women, who were in their late teens, often requested jelly and ice cream at their birthdays, simply because they had never had it at birthday parties growing up. In fact, many of them had never had family celebrate their birthday at all.
The birthday and the party are important because, when we celebrate someone's birthday, we are celebrating their life, we are celebrating that they exist, and we are saying that they matter. The birthday party at this charity was so important because many of those girls had never had someone say that they counted, that they mattered.
Similarly, when it comes to something like the census, it matters because you matter. It matters because your family matters.
Because all of who you are matters, we especially want to urge you to fill out the religion and belief section. It is really important for this census to capture an accurate picture of faith, belief and ethnicity in the United Kingdom today.
Please complete the census, because you matter!

You can complete the census online by clicking here.