Prevention Strategy: Have Your Say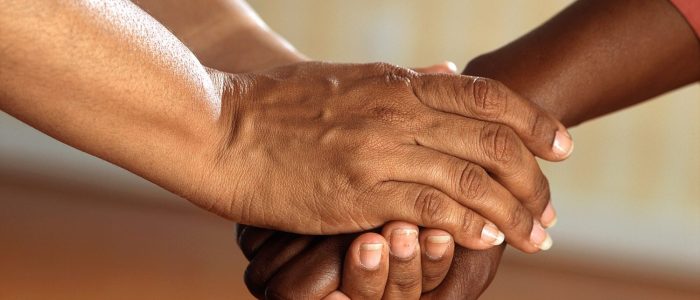 In July, the government published the green paper, 'Advancing Our Health: Prevention in the 2020s'. In it, ambitions were explored on how to prevent illness over the next decade, building on the work of the NHS Long Term Plan. The paper explores key topics such as obesity, mental health, drug and alcohol use, and outlines plans to improve the population's health and identifies solutions to prevalent issues. With the consultation deadline (October 14th) drawing near, FaithAction are taking the opportunity to provide our response to the ideas proposed.
We welcome the holistic focus of the paper, particularly its acknowledgement of the impact on physical and mental health of broader social factors such as disadvantage and inequality. We are pleased to see the Government focus on the inclusion of under-represented groups to inform initiatives like the Accelerating Detection of Disease (ADD) challenge. Similarly, we are encouraged by the recognition of community and faith groups as potential assets in addressing concerns like childhood obesity.
These are promising advancements in health policy; however, we believe that faith-based organisations (FBOs) continue to be an under-valued and under-used resource in addressing key societal problems such as mental health, isolation and loneliness, as well as working more generally to create safer, more connected communities. As a network of FBOs actively involved in social action, our members work with society's most vulnerable groups including those with low levels of English, BAME communities and marginalised individuals.
In advance of the Government's annual review of their loneliness strategy we want to highlight our own findings. Our Right Up Your Street report on how FBOs are tackling loneliness found that 82% of our members recognise loneliness and isolation as significant issues for their communities. Furthermore, we identified that FBOs address this growing problem by offering friendly meeting spaces at the heart of communities; long-term programmes and resources that build lasting relationships with users and services that enable holistic pathways to belonging for people experiencing loneliness.
Thus, moving forward, we welcome greater Government commitment to:
Adopt a culturally and religiously sensitive approach: acknowledging that actions and attitudes towards health are influenced by both religion and culture, and may affect everything from engagement in healthy eating programmes to efforts to encourage more physical activity.
Recognise FBOs as a valuable tool to be intentionally included in a wide range of national initiatives and public services, particularly in tackling loneliness and for social prescribing.
Consider the impact and implication of policies or initiatives on marginalised groups such as those with low levels of English or BAME communities. For example, Government should consider how use of new technologies, alongside changes in food labelling, may affect people with limited internet access or for whom literacy may be a barrier.
Our response is part of the work we do with the Department of Health, Health and Wellbeing Alliance Inclusion Group. We want to ensure the views of our members and the communities they work with are included in policy. If you believe the Prevention Strategy will have an impact on you as an individual, your organisation or your community, we encourage you to have your say. You can submit your response online: https://consultations.dh.gov.uk/prevention/a09d31b8/ by Monday 14th October at 11:59pm.