It's right in front of your nose! Faith-based activity in society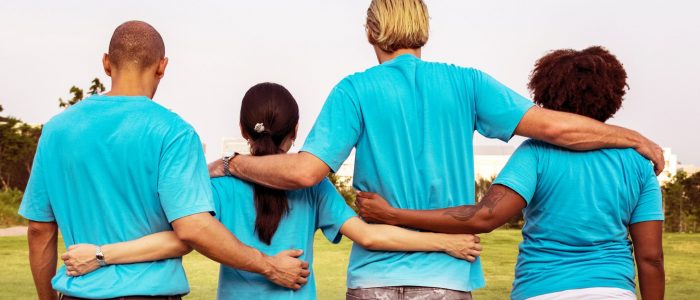 At FaithAction, we have an important role in getting behind what you­ –­ our members – are doing out in the streets and byways of our nation. This means we offer support by giving advice, channelling funding when we can, providing training and representing you to the public sector, government and politicians. As we are about this last task, 'raising a voice' for faith or advocating for faith-based organisations, we often have to point out how much social action and public service delivery is being done by people of faith.
Faith in action – it's not a new thing!
It is very easy for us to respond to the ignorance of faith-based activity by talking about this kind of work as if it is something new. The rapid growth of sound faith-based franchises such as foodbanks is a relatively recent phenomenon, but of course social action and service based on faith has been going on in our society for hundreds of years. Faith has always been the 'first in and last out', responding to need whether spiritual, emotional or practical throughout time.
One area we don't talk about as much as we should is education. In recent times, there has been much attention – and often a negative focus – on new faith schools, or how faith interfaces with the curriculum. But we seem to forget that almost a third of state schools are church schools (Church of England or Roman Catholic), with proud faith tradition and values. These schools are truly ubiquitous and very much part of the education landscape – so much so that we hardly notice them as out of the ordinary, which I suppose is because they are not.
And that is the thing with faith in action: it is often a part of many people's lives, and it isn't out of the ordinary – it is special maybe, but not unusual. Throughout history, it has led to action: education for ordinary people, when education had been only for the elite; healthcare for the poor who could not pay; and food for the destitute. This energy of 'belief which causes action' is what society still needs today.
This is why we often talk at FaithAction about the universal commitment of faiths to the 'widow' and the 'orphan'. In our modern society, 'widows' can be thought of as those without economic independence (or, to use another term, 'agency'), and 'orphans' as those without a place of belonging. These categories are so wide, and there remains such a high level of need, that we need more, not less, faith-inspired activity to make Britain a vibrant and flourishing place to be.