Local elections – what do I care?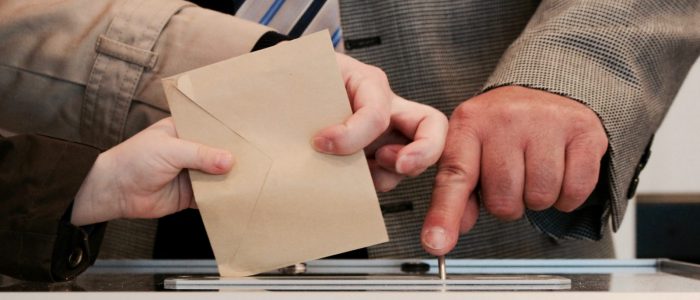 There are local elections taking place this week and, with the comings and goings at the Home Office, politics at home is very much the focus of the news media – but what does it have to do with those of us on the frontline in grassroots faith and community organisations?
It's true that there is a lot less money in real terms in local government than there was a decade ago. But this is one of the reasons why we need to engage with the state sector more. They need us! Faith and the voluntary sector. There is more need to coordinate different services and contributions than ever before!
At FaithAction, we have seen this by the steady increase in local authorities adopting the Faith Covenant, now with over 5 million of the population living in a Faith Covenant area.
We have something to contribute, not only to our immediate community and those who connect with the programmes and things we do, but also to the apparatus and institutions that are endeavouring to serve our communities. In that sense we should connect, as we are all servants of our local community – and sometimes we have a vital role to remind local government of that as well!
So what should you do?
Make sure your local councillor knows about your organisation. If they are new, welcome them, invite them to come and visit – they want to connect with residents (and rate payers) as well.
Make it your business to know what the council priorities are – you may have an opportunity to influence and reflect on these.
Offer solutions, not just problems: I call it 'getting in the trench'. Showing your commitment to the community and to making things better is key.
Joining in. Are there groups to attend, or meetings to have where you can play an active and influencing role?
We are endeavouring to do this on an national scale – hence this week we have produced some handy diagrams showing the members of the cabinet and shadow cabinet.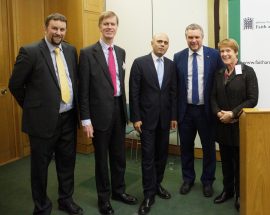 We are also pleased to see Sajid Javid arrive at the Home Office, as his work on integration – see the Integrated Communities Strategy – can go some way to addressing some of the issues in UK communities. His experience at Communities and Local Government should give him insight for this new role.
If you are interested in getting further advice, do call the FaithAction office (0845 094 6350) and we will arrange a conversation with you. And please take the opportunity to feed us your thoughts on the Civil Society Strategy consultation; email [email protected], or you can also reply to all or part of this yourself.