Three new reports on partnership working between faith and local government.
Together We Can Stop It
A collection of resources designed for faith communities aimed at stopping domestic violence.
Become a Member now!
Get the latest news and invites to upcoming events straight to your inbox.
Sign up!
Friendly Places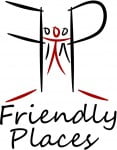 "I believe that there is a significant and positive role for faith communities to play in the support of mental health."
"I pledge to support faith groups in my community to become Friendly Places which welcome and support those struggling with their mental health."
Find Out More!