Faith Groups and the NHS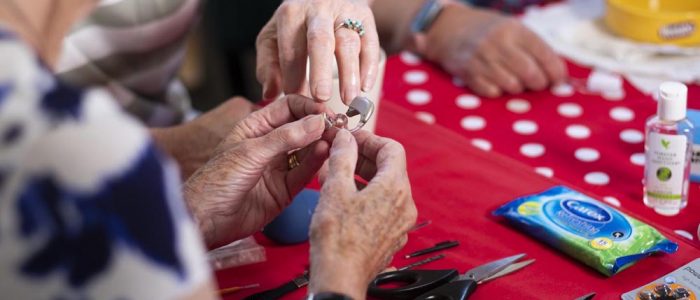 How has faith supported the NHS this past year?
NHS England and NHS Improvement are looking to evidence the impact of the voluntary sector in responding to the COVID-19 pandemic. FaithAction will be producing a new report to explore the particular impact of faith-based organisations in meeting need throughout the pandemic; the ways in which this work supported NHS services, and the role of faith in building back better.
In talking to our members over the past 12 months we've seen the remarkable reach and agility of faith-based organisations, and we know they've been supporting some of the most vulnerable in society and those who have faced the greatest disparities. Much of this work did not begin from a "standing start" but as an extension of the kinds of services that were already in operation.
The report will draw from:
Desk-based research on the impact of FBOs in pandemic response, incorporating recent reviews of faith response to the pandemic, such as "Keeping the Faith" report by Faiths and Civil Society Unit, Goldsmiths;
Online surveys;
Weekly focus groups throughout the pandemic, with 9 major faiths, on challenges and response. This includes working with other faith-representative bodies to ensure good minority faith representation;
A series of telephone interviews conducted with particular organisations.
The report will contain:
Thematic analysis of FBOs' response, challenges faced, and how this work interacts with NHS services – in particular, things like transfer from hospital to the community, spiritual/pastoral support and volunteering/mutual aid;
An overview of the health inequalities and social determinants of health affecting faith communities. A particular look at how the pandemic has shone light on faith itself as a determinant of health, and how the intersection of faith/wider determinants means working with faith communities is one way of addressing health inequalities;
A set of recommendations for FBOs, as well as ICS/STP leaders, on how best to pursue partnership working as we look to recovery from COVID-19 and beyond;
A set of case studies, covering a range of faith traditions, on work carried out by FBOs and their impact.