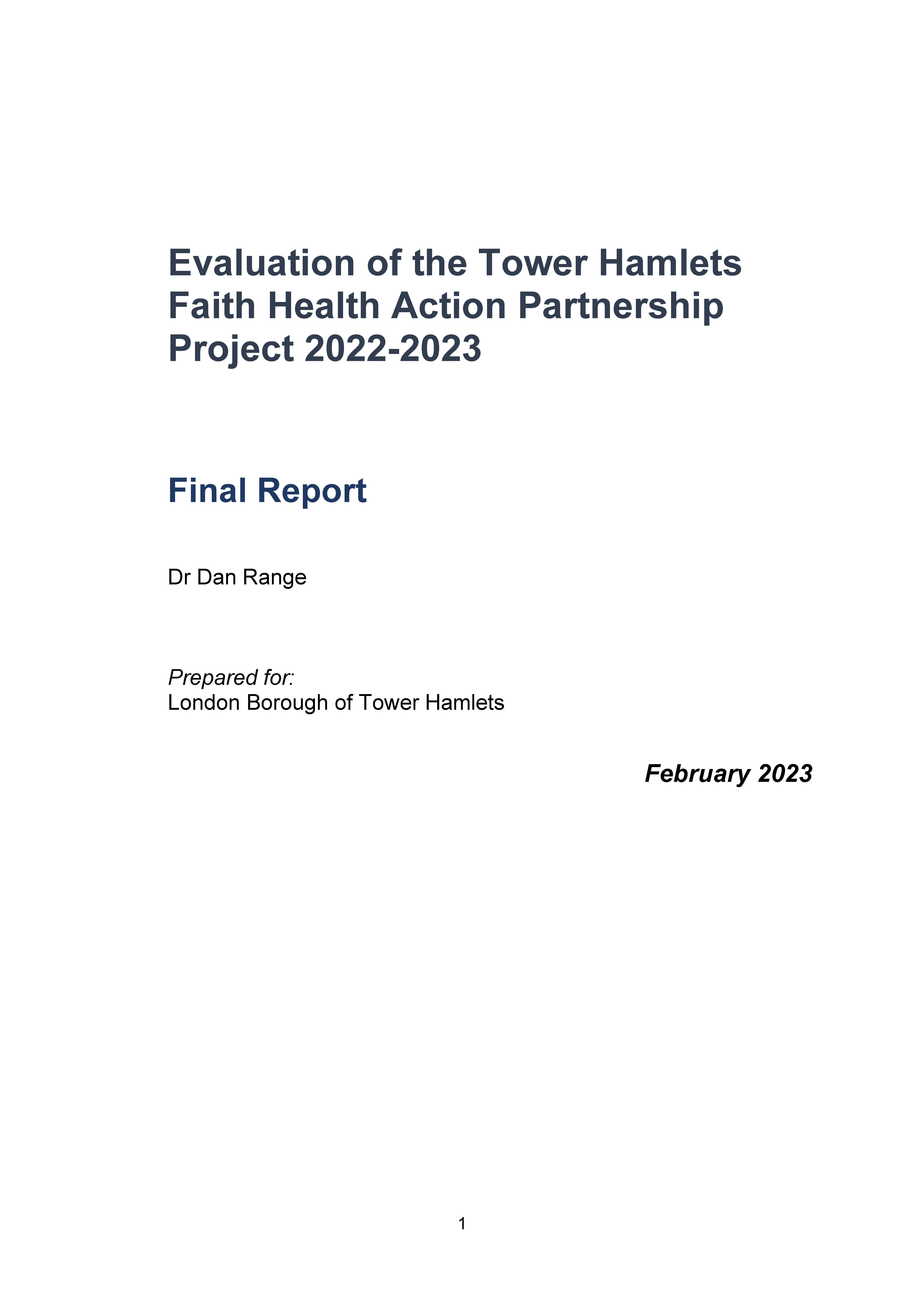 Tower Hamlets Faith Health Action Partnership evaluation
This report provides an evaluation of FaithAction's Tower Hamlets Faith Health Action Partnership (FHAP) project. The first focus on the evaluation is to provide a summative assessment which looks at the extent to which the FHAP project has delivered as per the expectations of the funder. To this end, the evaluation approach has looked to capture good practice and areas of learning from FHAP which can be used by other programmes and projects.
The second focus is on trust: the evaluation aims to build an understanding of the relationship between FHAP's approach and activities and the trust between participants, places of worship and the local authority. With a faith sector agent leading delivery, rather than the local authority or public health bodies themselves, the research presents an opportunity to explore the role of the faith sector in local health action through the lens of organisational trust. This second focus is designed to provide insights to inform future delivery models.
Download

Tower Hamlets Faith Health Action Partnership evaluation