New Resource: What a Difference Faith Makes… to Homelessness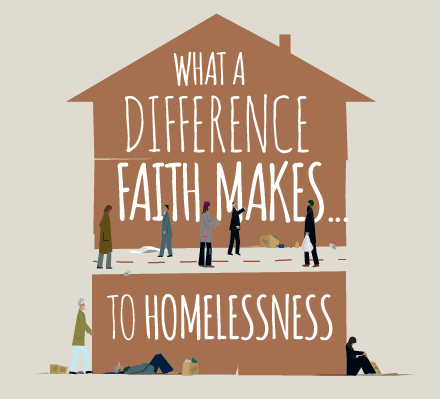 FaithAction are pleased to launch a new report in a series of upcoming publications that explore the impact of faith-based organisations in public health and service delivery.
Building on the experience of over 30 organisations, delivering help and support for people who are homeless, across England, this report outlines issues they face and the influence of their 'Faith Factor' in their work.
Download your copy of 'What a Difference Faith Makes to Homelessness' for free.