A Better Chance – training for organisations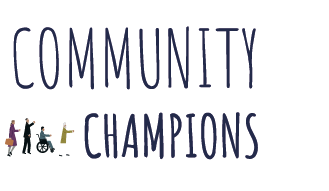 A Better Chance
Training for organisations
As part of our Community Champions programme, we are developing a bespoke training opportunity to be offered to community groups who specialise in working with communities most at risk from COVID-19. By taking part in A Better Chance, participants will be in the best possible position to apply for funding opportunities as we emerge from lockdown.
A Better Chance is being offered completely free of charge and will only be available until the end of June. However, we can only offer a small number of spaces.
Fifteen organisations will also be able to take advantage of our Digital Transformation package, which includes support in setting up a website and delivering projects over Zoom, as well as advice and guidance on strengthening your social media presence.
Participating organisations will also be given one year's free FaithAction Gold Membership. A training, membership and support package of this kind would ordinarily cost hundreds of pounds, so participation represents a substantial saving!
This programme is open to all faith and community organisations, but we're particularily interested in working with organisation that are BAME-led, who work with Gypsy, Roma and travellers, or who work with people with disabilities.
If you feel you would benefit from this unique opportunity, please get in touch with get in touch with Charlie today.